Features, Health
New Chance at Life: Siloam Wellness Center Provides Therapy, Spiritual Guidance to HIV/AIDS Patients
---
  For as far as HIV/AIDS treatment has come in so few decades, and even after the important victory of its diagnosis no longer being a death sentence, the isolation of life after a positive test result cuts those infected off from their fellow man. Black clouds of vestigial stigma, ignorance, and fear cut all but the thinnest sunlight off from psyches in need.
   Brought into this desperate fold by her work with the most vulnerable among us is 75-year-old Sister Bernadette Kinniry, R.S.M.(Registered Sister of Mercy).
  "I was a teacher and a principal for a while and I loved it, but then I felt like, 'I want to be with people on the edges … need to be.' And I went to work with Project H.O.M.E.," Kinniry said. "That was in 1991, and that year I met a person with AIDS who — when he told me he had AIDS — I remember thinking 'Oh my God, these are the people they're talking about.' As I kept speaking with the fella, I remember thinking 'He could be my brother,' and then, deep in me, I heard 'He is your brother.'"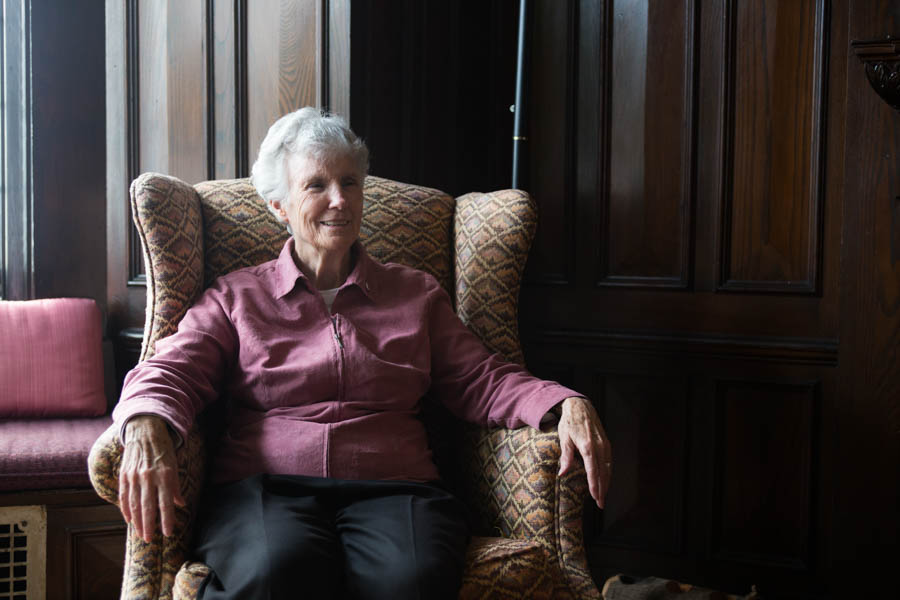 Through meeting this person, Sister Bernadette became increasingly clued-in to the sad horrors of life with a diagnosis, which were significantly worse both medically and socially in the early 90s. Her path made clear, she would then found the Siloam Wellness Center, an organization that provides counseling, spiritual guidance and basic human warmth to those undergoing treatment for HIV/AIDS.
   Co-founding Siloam alongside her was Father Don Reilly O.S.A. (Order of Saint Augustine), a priest who had lost a friend to AIDS and is currently the head of St. Augustine Preparatory School in Richland, New Jersey. The two of them were lucky enough to find a Catholic rectory located at 1133 Spring Garden Street, which was built in 1814.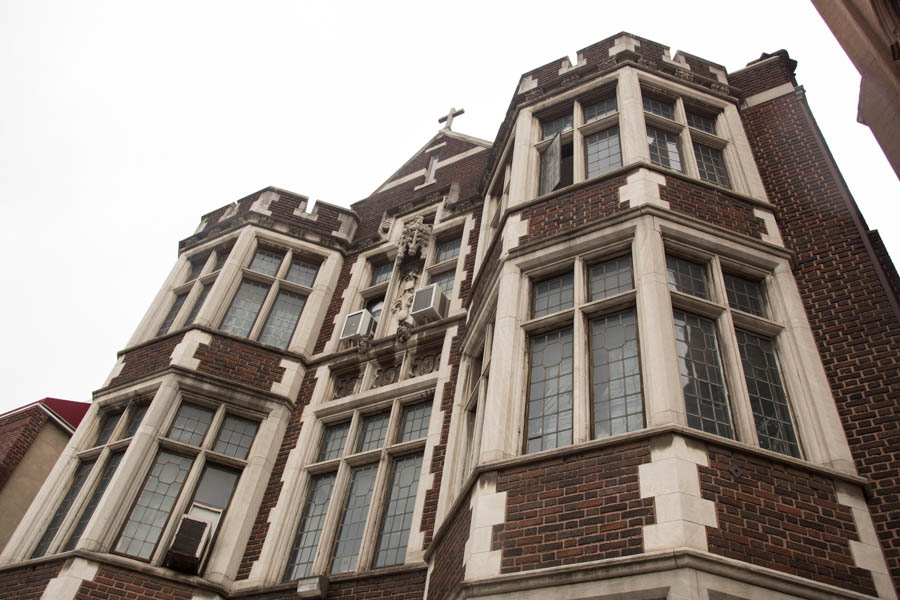 While Kinniry and Reilly come from the background of the church, their real work takes place outside of its structures, seeking to bring people of all faiths and of no faith closer to healthy lifestyles.
   "When I began this work, it really broadened me. I started reading from many traditions to learn and that's been helpful to me," Kinniry said. "I work with people of many traditions. I've done spiritual direction with Muslims, Jewish people, Native American people, people of all faiths or who had been strong in one faith and then felt they weren't really connecting with that faith. So I've been exposed to a lot of diversity and have a lot of respect for many other traditions. But I've had to learn that and I am very grateful I had to learn that. It's been very freeing."
   Siloam's stances on AIDS and homosexuality have more than once been in direct, ugly conflict with some of the more socially conservative elements of the church. Friend of Siloam Max Lawton, both a respected artist and a gay Protestant priest from the American south, was called upon by Desmond Tutu in 1994 to show through his art what his experience with HIV was teaching him. Upon reflection, he sat down to paint "Christ with AIDS", a haunting portrait of a thin, lesion-ridden Jesus with "Whatever you do to the least among you, you do this to me" written in the background. This idea of Christ taking on the suffering of those infected caused Max's congregation to threaten his life. While Max went into hiding, Tutu came to America to speak to them and explore what caused this reaction. When the illness caught up to Lawton, Sister Bernadette spoke to hundreds of people at his funeral.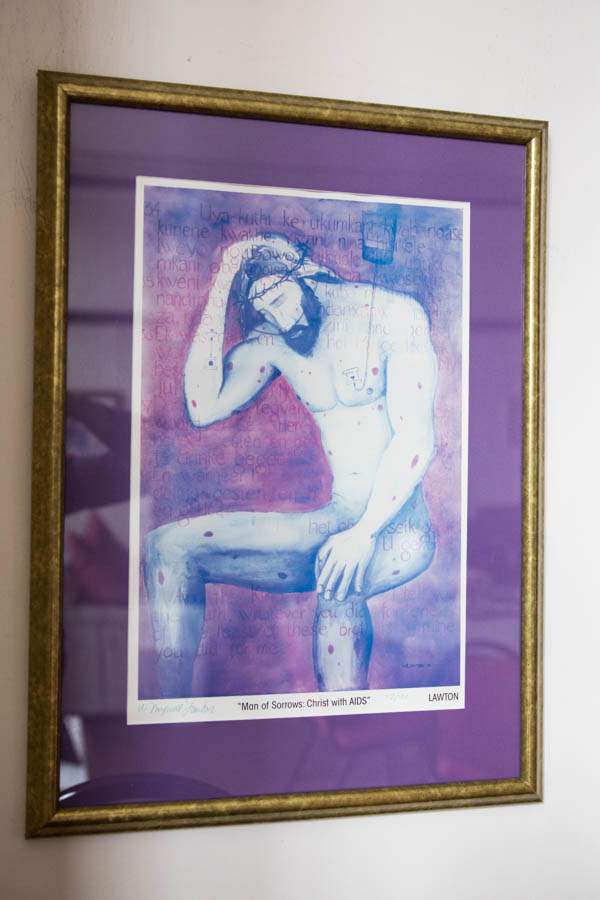 With this ability to look beyond their own traditions and dogmas, the staff of Siloam have expanded their services to include such disparate practices as reiki, tai chi and various forms of yoga in addition to massage, group therapy, private therapy, art therapy and nutritious cooking classes. Outside their walls, they've taken groups of their clients on weekend-long retreats to Sea Isle City, Francisco Spiritual Center in Aston, PA and Cranaleith in North Philly. They have done 93 such retreats thus far.
  Helping to unpack how Siloam operates within the world of HIV/AIDS-based organizations, Executive Director Sarina DiBianca, a woman who radiates administrative energies, told Spirit News, "Our friends come from the clinics; the clinics refer them here. Not many people come here first; they're going to a clinic and getting their meds, and then they're referred here for their wellness. We go out and meet with the AIDS agencies all the time. They're so supportive, and they say to us 'You don't realize it, but you can never go away. What you do is so important to our patients.' Recently we just got a new board member and she's an HIV doc at Temple. She knows it from the clinical side as well as the emotional side."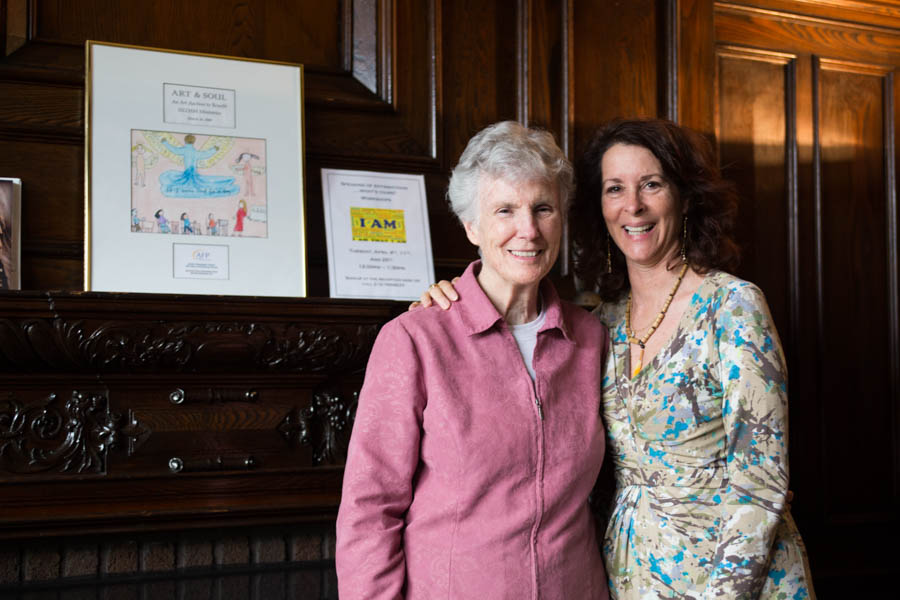 Jay Kostman, one of the city's HIV doctors  who works with Philadelphia FIGHT, noticed a remarkable enough difference in response to medication between his patients who go to Siloam and those who don't that he set out to do a study on these results. However, he was unable to secure funding for this endeavor.
  Back when it came time to put a name to this pursuit, Reilly and Kinniry found an apt analogy for what they were doing in the Gospels of John, Chapter 9. Siloam, in this story, is a pool formed with water from the earth, a place of healing for those considered outcasts and pariahs.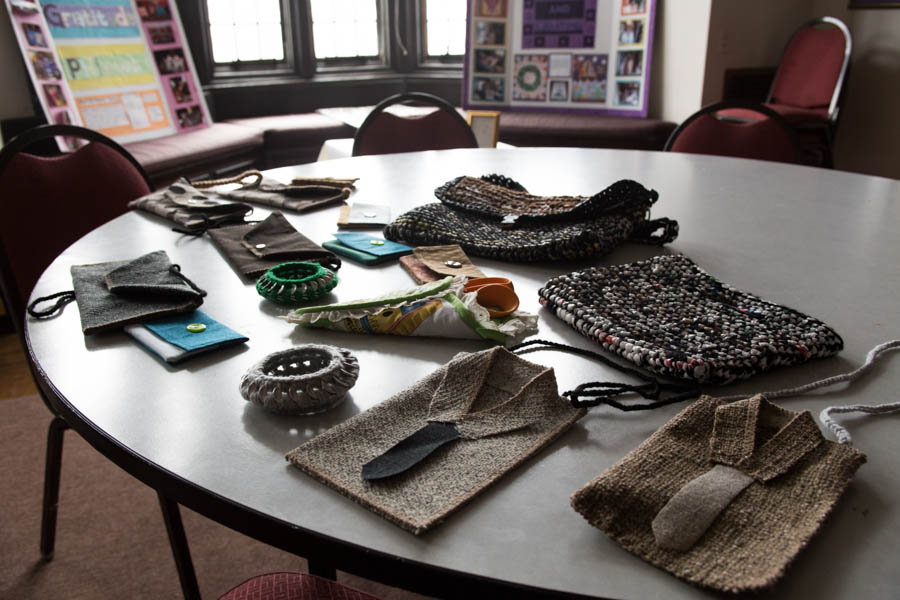 There isn't the space here to print Sister Kinniry's telling of this tale in full, but after Jesus was brought before the Pharisees to face judgement for healing on the Sabbath, what would be considered a crime at the time. "He made two important points, which have given me these white hairs," Kinniry said. "First he said, 'Being blind is not a sin,' 'cause they thought for sure it was all about sin. Secondly, he said to the Pharisees, 'You say you see, but you don't. That's sin.' That is what I have been experiencing working here, coming to recognize that this pandemic is teaching me to see, not only to see others, but to see myself. All the judgement we put on people is blindness. I do believe that this pandemic is in our midst for the healing of all of us. I believe it with everything that's in me."
  In Sister Kinniry's reckoning of spirituality, our higher power as people is to "relate in ways that are mutually life-giving." Siloam stands as an externalized structure of this ideal. "As I was doing the work with people here after we started, I kept running into my own ignorance, arrogance, judgmentalism, religionism, homophobia and racism," Kinniry explained. "It was quite an education, and I'm grateful for it. I've never worked with this much diversity. It's been that diversity which has made me become more aware of my attitudes and blindnesses."
   DiBianca then said of the gift-that-keeps-on-giving nature of healing, "A lot of them go off and get a social work degree and work in the HIV community because it's something they relate to, so they're not only dealing with them from a clinical level, they can also deal with them on a human level."
  More information can be found at www.siloamwellness.org. They hold public events regularly and are currently seeking millennials to serve on a "young board of directors" preventing the spread of infection with outreach to young adults. •