Community, Local Business in North Central
North Philadelphia Black Biz Directory unveiled at Beech Interplex
---
On May 8th, the first iteration of the "North Philadelphia Black Biz Directory" was unveiled at the Beech Interplex at 15th Street and Cecil B. Moore Avenue. The release was scheduled as part of the Beech Companies' Small Business Week Open House, coinciding with National Small Business Week.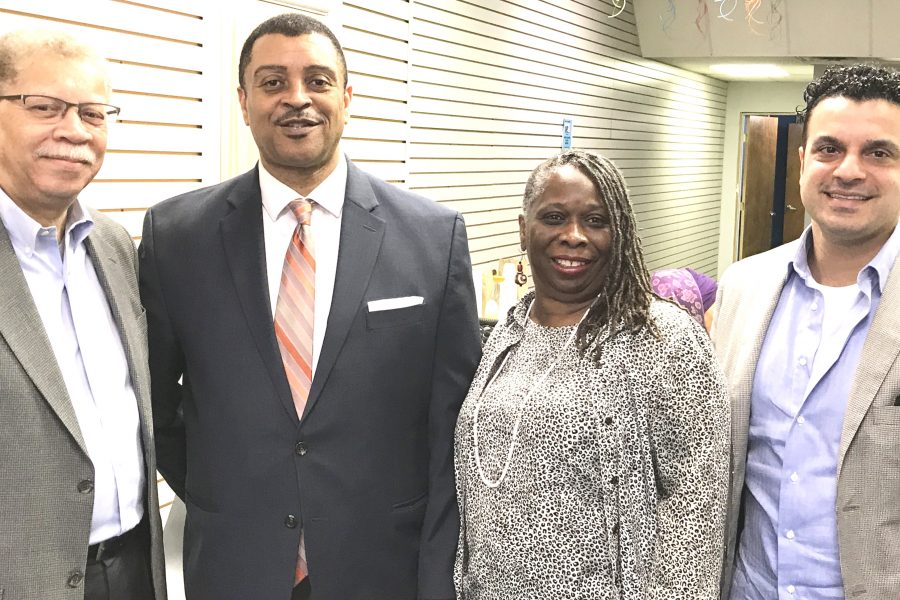 The directory, published by Beech and produced by Progressive Images Marketing Communications, seeks to give readers an easy way to find and support local businesses owned by black residents of North Central Philadelphia. The directory includes close to 100 businesses.
"What better time to launch the directory than National Small Business Week, which was established to promote and recognize small businesses that contribute so much to the economy," explained Ken Scott, president and CEO of the Beech Companies. "The businesses in the directory contribute a lot to the economic development of our communities in terms of employment. It's imperative that we support them. As we say, when you support a black business, you're supporting black families. People will no longer be able to say they don't know where the black-owned businesses are located in North Philadelphia."
The directory can be found on Beech's website for free and will be updated periodically. According to the company, a mobile app will also be made available on their website sometime in June. Hard copies were printed by Docucare, a local copy service owned by a Nigerian family.
Businesses in the directory include financial services, medical services, and pharmacies, in addition to other products and services. Cosmetology services, funeral homes and restaurants are the most plentiful. Scott hopes that the next directory will include more contractors and tradespeople who are hard to identify since most lack a storefront.
At the unveiling, Scott was presented with a citation by State Rep. W. Curtis Thomas of the 181st district, chair of the House Commerce Committee, and a City Council Citation sponsored by Council President Darrell Clarke congratulating Beech on the creation of the directory.
The open house was attended by entrepreneurs and those looking to start new businesses. There was a panel discussion on "Growing Your Business" and presentations from Beech Business Bank, Entrepreneur Works, FINANTA, Community College of Philadelphia's Power Up Your Business Program, SCORE, Temple Small Business Development Center and the Eastern Minority Supplier Development Council. Business owners were also given the opportunity to speak with representatives from the participating organizations.
Scott said the directory is the first step of a developing campaign to promote black-owned businesses in Philadelphia. "Our focus is on rebuilding and promoting the economic infrastructure in North Philadelphia, creating jobs for the residents, and raising the economic level of the community as a whole."
Black-owned businesses located between Spring Garden Street and Allegheny Avenue, and Front and 33 rd Streets that want to submit their information for the next update of the directory can email northphillybiz@outlook.com for more information.