Community, Crime in Northern Liberties
Orange is the New Black: Liberty Lands Turns Orange for Gun Awareness
---
 The perimeter of Liberty Lands was lined with vendors for the 2017 NoLibs Flea Market on Saturday, June 2. However, some didn't come to buy or sell items; instead, they dressed in orange to spread awareness for gun violence.
 The National Homicide Justice Alliance held the 2nd Annual Angel's Picnic to celebrate the lives of children lost to gun violence and attract awareness to the issue.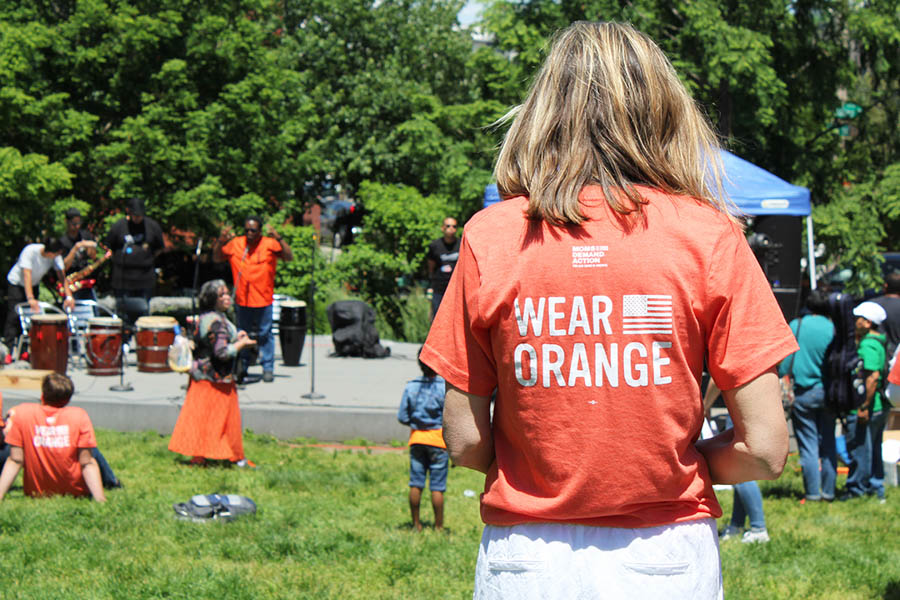 Made up of families of murder victims, the National Homicide Alliance has a mission to "raise awareness about the devastation of homicide as a leading public health epidemic." The picnic was orchestrated by the Alliance's President Aleida Garcia, whose son Alejandro "Alex" Rojas-Garcia was shot and killed in North Philadelphia. Following Alex's murder, Aleida founded Justice for ALEX, an organization devoted to advocating for justice for gun violence victims and their families.

 The picnic came one day after National Gun Violence Awareness Day, a date where many participate by wearing orange. The Wear Orange campaign kickstarted after 15-year-old Hadiya Pendleton was the victim of a random shooting in Chicago, one week after performing at Barack Obama's second inauguration. Orange is the color hunters wear to alert others that a human life is present, trying to protect themselves from gunfire.

 Families propped tents with pictures in memory of their loved ones who died of gun violence. At a picnic table, Democratic district attorney candidate Larry Krasner sat alongside Councilwoman Maria Quiñones-Sánchez and Senator Vincent Hughes and listened to families' suggestions about what to do concerning gun violence in the city.  
  Wilfredo "Wil" Rojas, father of Alex Rojas-Garcia, voiced that he wants the city to have an office that specifically works with the families of murder victims. Garcia added that the office should have better outreach programs for families immediately after the murder happens with counselors knowledgeable about the trauma of homicide by gun violence. Ideally, this office would work to help those convicted of homicides as well, according to Rojas.

 "We want an office that's going to deal with the prison and reentry," Rojas said.

 Rojas himself deals with prison and reentry; he is the co-founder of Heart 2 Hire, an initiative that trains individuals with mental health challenges and citizens returning to society after serving a prison sentence how to become entrepreneurs. Heart 2 Hire was one of over a dozen organizations who came to the picnic.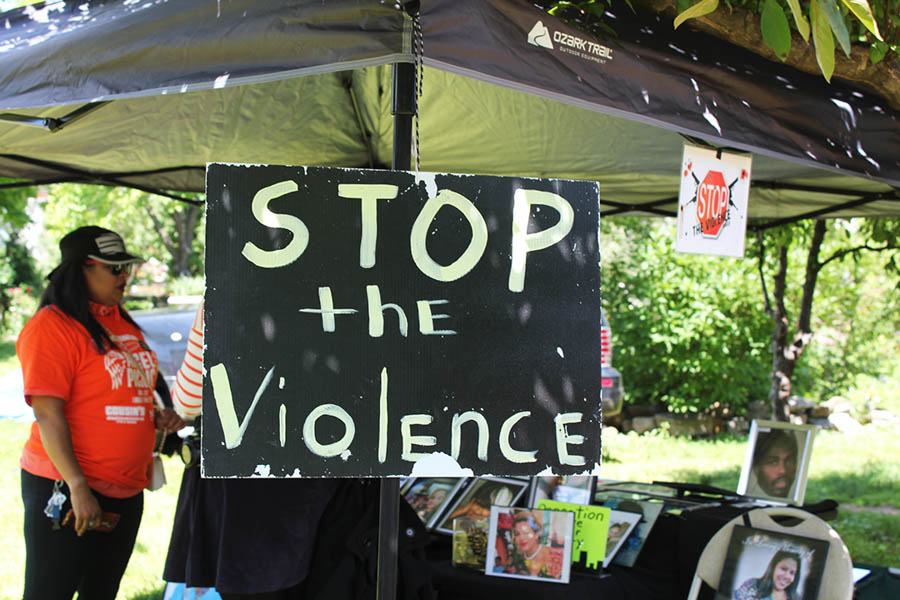 Later that afternoon, Republican district attorney candidate Beth Grossman visited the picnic and had a chance to speak with Spirit News. Before diving into what she plans to do about gun violence, Grossman brought up the orange-filled park.

 "When you look at the people here, everybody in orange shirts, it gives you such a concrete example of how many people are affected by gun violence, homicides, those who are injured or severely shot. As a candidate for DA, I want people to know I'll be tough on gun crimes- whether it is possession of a firearm or aggravated assault with a firearm, and, of course, homicide, which is the ultimate act of violence, when you take somebody's life," Grossman said.

 Grossman claims she is "always advocating" for as much funding for victim services groups. The allocation of funding, Garcia told Spirit News, communicates whether or not the victims and families of victims hold value.

 Despite the tragedy these families faced and carry with them, the picnic goers danced to Puerto Rican music of Los Bomberos de la Calle, and children flocked to the candy coming from a piñata. A tree was adorned with handwritten "wishes" on orange paper. One wish read, "More love, less gun violence."