Features, Local Business in Port Richmond
PA DEP Zaps Kinder Morgan's Port Richmond Plant with Civil Penalties
---
 Energy firm Kinder Morgan has incurred a $570,000 fine by the Pennsylvania Department of Environmental Protection (PA DEP). The penalty resulted from a 2015 fuel spill at Morgan's Port Richmond facility and the firm's alleged failure to manage the incident properly.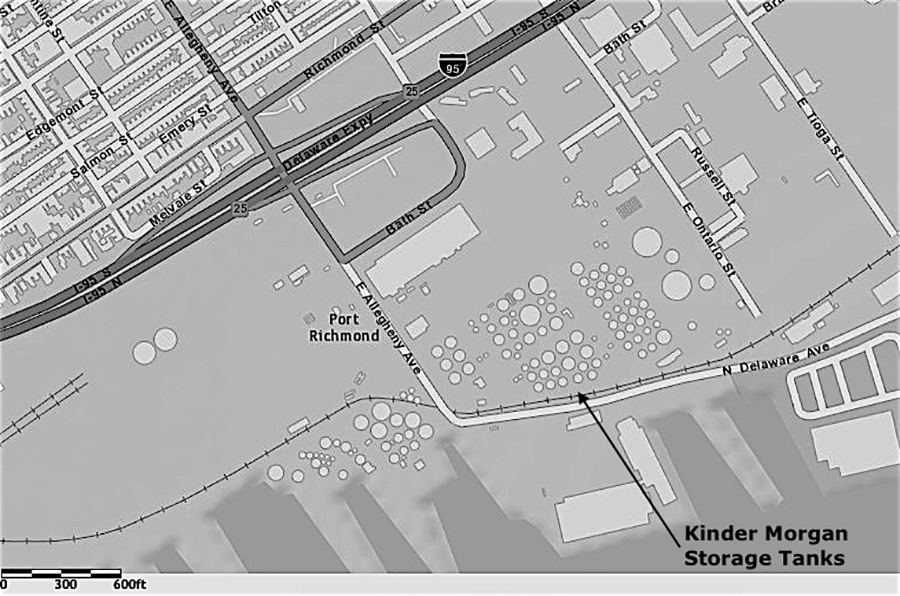 An above-ground storage tank at Morgan's 3300 N. Delaware Ave site released about 8,000-gallons of fuel-grade ethanol into soil and groundwater in June of last year, according to the PA DEP's press release. Earlier this week, a firm representative claimed the contaminants had not reached the Delaware River.
According to an administrative court docket the PA DEP sent Spirit News on January 11, 2016, Morgan violated the Pennsylvania Code by failing "to initiate and complete an investigation of the suspected release within seven days after the first indication." The firm also failed "to provide oral notification to 25 downstream users… within two hours of confirming the release."
Spirit is currently awaiting response to questions regarding the spill from both Morgan and the PA DEP and will print a more comprehensive article on the incident in a future issue.