Features in Francisville
PAL Prom Boutique: Cozen Police Athletic League Outfits Local Teens for Prom
---
The Cozen Police Athletic League (PAL) Center in Francisville buzzed with life on Tuesday, March 21 as girls across Philadelphia searched for the perfect formal dress. The center held its ninth annual "Prom Boutique", an event which provides free prom dresses to girls who attend Philadelphia's 18 different PAL centers.
  The gym, which normally hosts free after-school athletics like soccer and basketball, was filled with racks of prom dresses and makeup tables where girls could experiment with different looks.
  Jai'yah Patterson, 12, was just looking for a dress for fun. She held a blue formal dress as she perused through her options. "I've looked at other ones, but I like this one," she said, gesturing toward a dress. "It's really exciting because I like to get fancy."
  Officers brought around 15 girls from each center by van to the Cozen PAL center at 17th and Brown Streets starting at 4:30PM. The event lasted until 7:30PM.
  "We have only three hours to dress around 300 girls," said event organizer Nancy Rounbehler, who has been a part of the program since it began nine years ago. "Hopefully every girl walks out with a dress."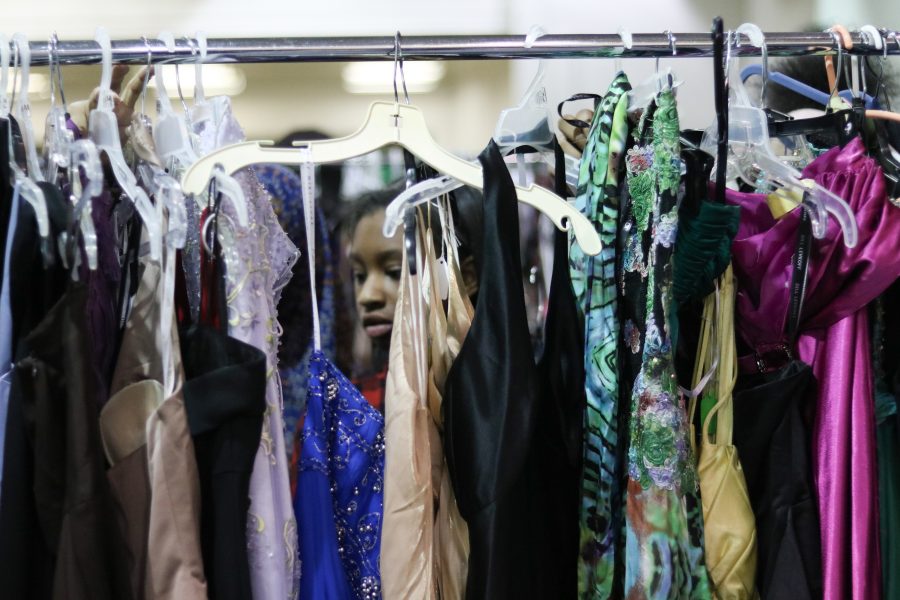 The program first got started when Rounbehler had grandparents from the Cozen PAL center ask her to help their granddaughter find a prom dress. Rounbehler was involved with the Cozen PAL from working for the Philadelphia-based Cozen O'Connor law firm.
  "I was always a PAL kid growing up," Rounbehler said. "My daughter was a sophomore [in high school], so I know the whole hype around the dress and the expense."
  From there, Rounbehler reached out to Linda Wert, who worked as an assistant principal at Archbishop John Carroll High school, who also collected prom dresses. Wert was looking to host her own Prom Boutique event in Radnor, PA, but couldn't reach city youth in that location.
  Together, they hosted their first event at the Cozen PAL center in 2008. The program quickly took off in popularity, which Rounbehler attributes to social media, where they get most of their dress donations.
  "When you see the main line suburban mom Facebook groups online and the moms say, 'I have all these dresses. What should I do?' I say, 'Send them my way,'" said Wert, who coordinates dress donations and volunteers.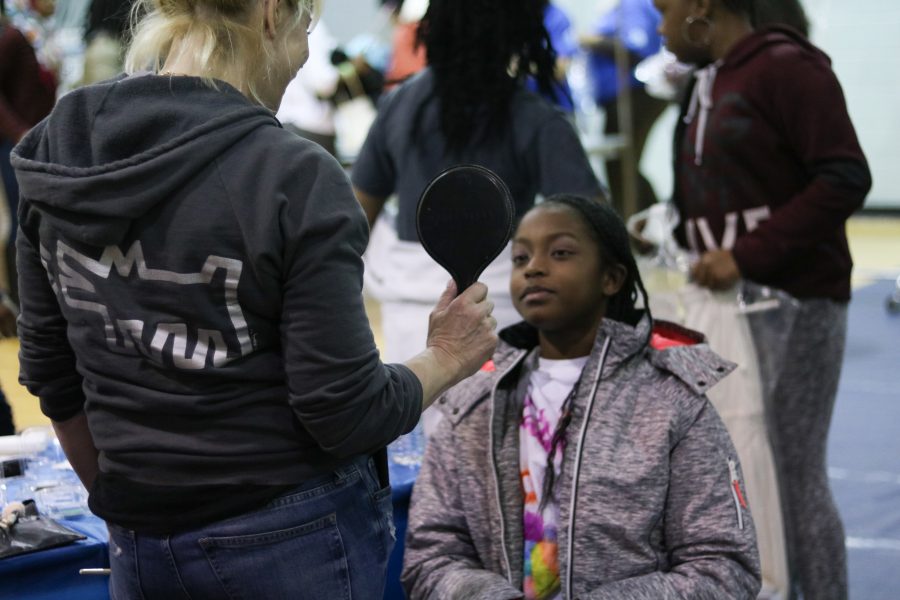 Wert currently works as the assistant principal at Cardinal O'Hara High School, where she pools most of her volunteers from, along with Carroll High School. She says the one-on-one interaction between the high school volunteers and the PAL members is a large part of what makes the program special.
  "It's one thing to donate a dress, but [the volunteers] get to watch it happen and help them do accessories and the matching," Wert said. "Its awesome not only to just see the girls shopping, but to give them a chance to shop with no pressure of a price tag. It's all about the girls."