Community
Penn Treaty Park Renovations Ready for Summer
---
On June 14th, at noon, a dedication ceremony will cap a two-year journey at Penn Treaty Park that has seen an old, flood-prone playground revamped into a brand new, ADA-accessible facility which sits high and dry.
 "Having grown up around here, it's nice to see high-level investment," said A.J. Thomson, President of Friends of Penn Treaty Park and a key driver of the project.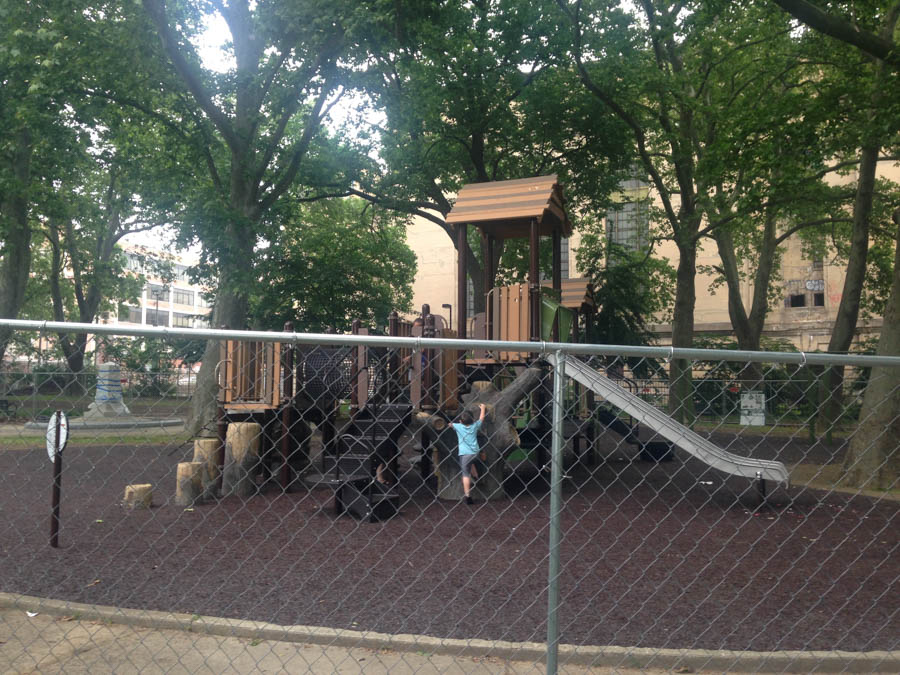 The Lenni-Lenape tribe, which historically lived on the land, will have spiritual representatives perform a ritual at the dedication, and 500 commemorative coins emblazoned with the Penn Treaty wampum will be handed out.  A turtle sculpture has also been brought to the park to commemorate the historical link between the park and the Leni Lenape.
 "It's just good to have them as part of the continuation of how the land is being used," Alain Joinville, the communications manager at Philadelphia Parks and Recreation, said. Parks and Rec helped pay for the $500,000 project along with Councilman Mark Squilla, the Pennsylvania Department of Conservation and Natural Resources, and PECO.
 Noting the "tons of young people" in attendance at the groundbreaking ceremony for the playground project last year, Joinville predicted a high turnout. "A.J. Thomson did a great job of rallying the community to come out and support the project, and I'm sure he'll do the same for the dedication ceremony as well," he said.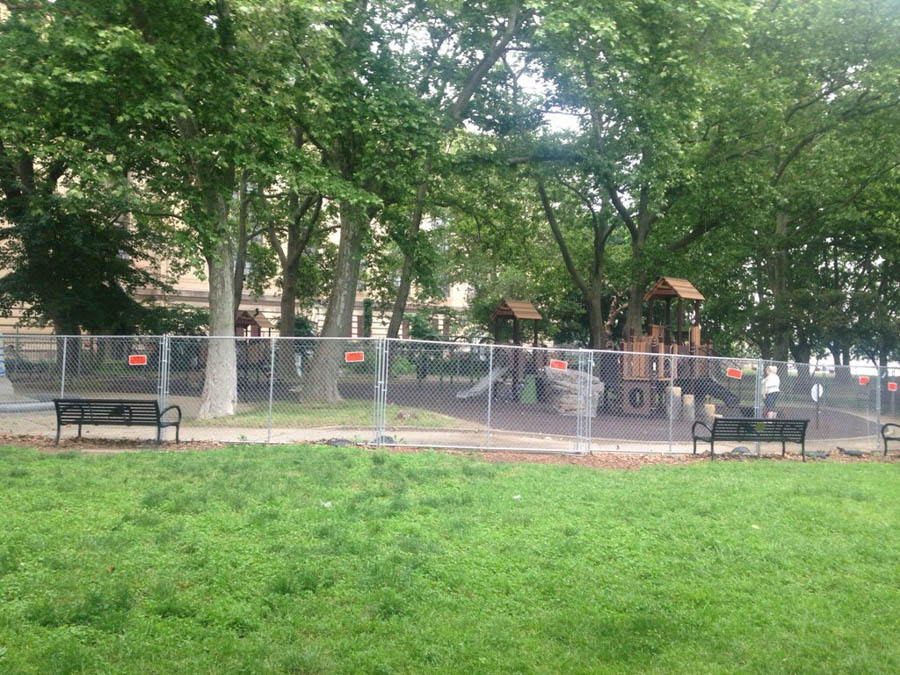 Thomson said that the best feature of the seven-acre Penn Treaty Park was how much it offered just in its natural setting, aside from the amenities. "You can go fishing, just enjoy the waterfront; there is a huge lawn for you to exercise."  
 "You can have fun with your kid without the playground. Now you can have fun with the playground," he added.
 Thanks to the playground renovations, that maxim doesn't just cover able-bodied children anymore. While wheelchairs used to be essentially blocked from access by woodchips, a flat playground surface and specially wheelchair-friendly equipment have changed that.
 Thomson said that the park, one of the only Delaware River waterfront public spaces, has become a jewel not just for the Riverwards, but for the larger city. "If you go there any time after school, it's crowded," he said.
 Now that the playground renovations are complete, Thomson is already advocating for a new Penn Treaty buff-up. "At least a bathroom would be cool," he said.