Community in Kensington
Philadelphia Firefighters Help Kensington Prevent Fires
---
  Philadelphia firefighters installed fire alarms and educated residents about fire safety in Kensington on Friday, June 2.
  Firefighters went door-to-door on the 2500 block of North Water and Lee Streets with donated First Alert fire alarms in hand, checking if the home had an an alarm and installing the alarms where necessary. In recent weeks, North Philadelphia has experienced multiple fatal fires.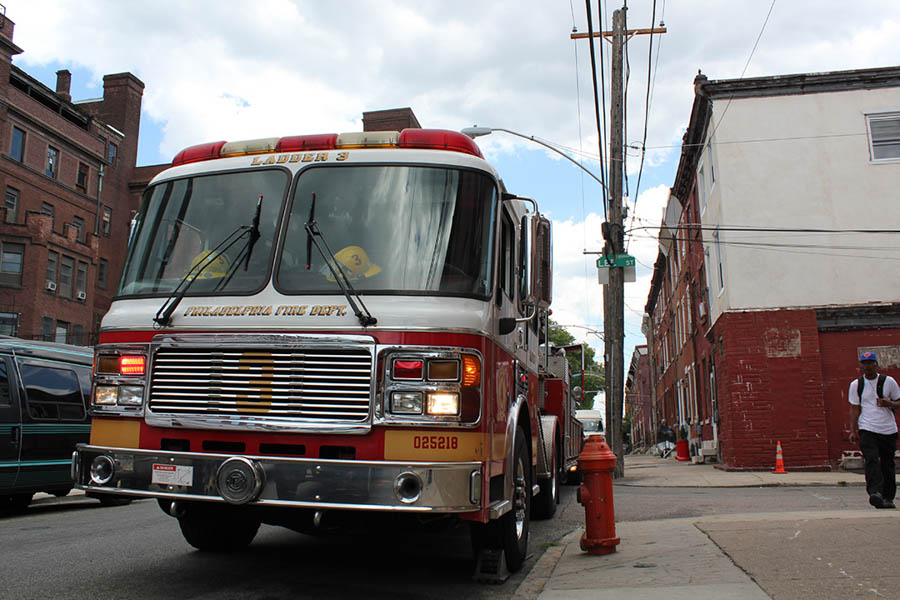 Fire Commissioner Adam Thiel spread fire prevention tips. Thiel claimed that while smoke alarms are key, not having a fire occur in the first place is most important.
  "We really want folks to help us, help them by being cautious and living a fire-safe life and really having a safe environment for their homes, families and businesses," Thiel said.  
  With summer's arrival, Thiel recommends that citizens be watchful of grilling. Thiel also urges visiting the Philadelphia Fire Department's website to find a comprehensive list of general and seasonal fire safety tips.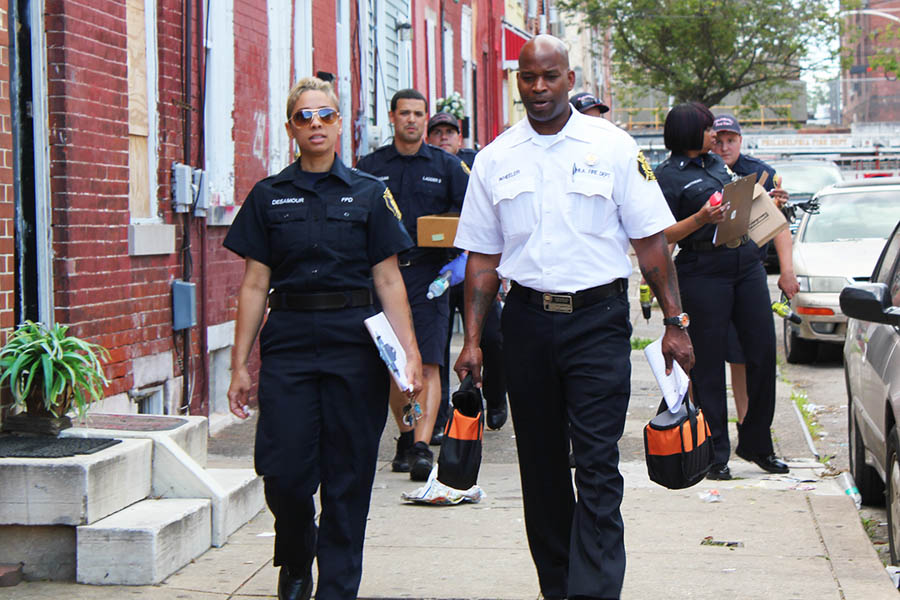 Bilingual firefighters, including those from the Spanish American Professional Firefighters Association (SAPFA) were present to ensure that Spanish-speaking residents don't face barriers in learning about fire safety. A majority of the residents the firefighters came into contact with during the safety event were Spanish-speaking, according to bilingual firefighter and Vice President of SAPFA Namor Brown.
  "We want to make sure that message comes across all boundaries," Brown said.
  Councilwoman Maria Quiñones-Sánchez appeared to express her gratitude to the firefighters for the event. Noting the recent fatal fires in North Philadelphia, Quinones-Sanchez called attention to the fire department's resilience.
  "This has been a hard week for the fire department in particular and this firehouse,"  Quiñones-Sánchez said. "Despite the challenges, they've proactively been out coordinating and planning to put in these fire alarms."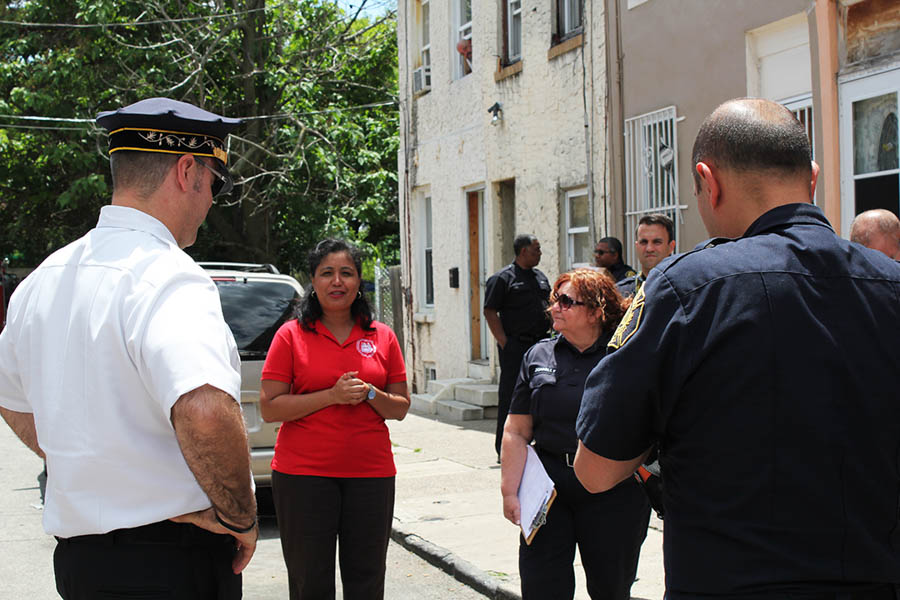 If you do not have the resources to purchase or install a fire alarm, call 311 to have Philadelphia firefighters or the American Red Cross install a smoke alarm free of charge. For more information regarding fire safety and the Philadelphia Fire Department, visit www.phila.gov/fire.
  "At the end of the day, our message is fire safety," Brown said.