Community, Features in Kensington
A Beacon of Porch Light: New Community Space Offers Service to Kensington
---
Sam Woods Thomas understands the stereotype that certain parts of Kensington receive.
  "Most of the people you see walking Kensington Avenue, frankly, are not here to shop," said Thomas, the commercial corridor coordinator of the New Kensington Community Development Corporation (NKCDC). "They're here for drugs, they're here for prostitution, they're here because they have nowhere else to go."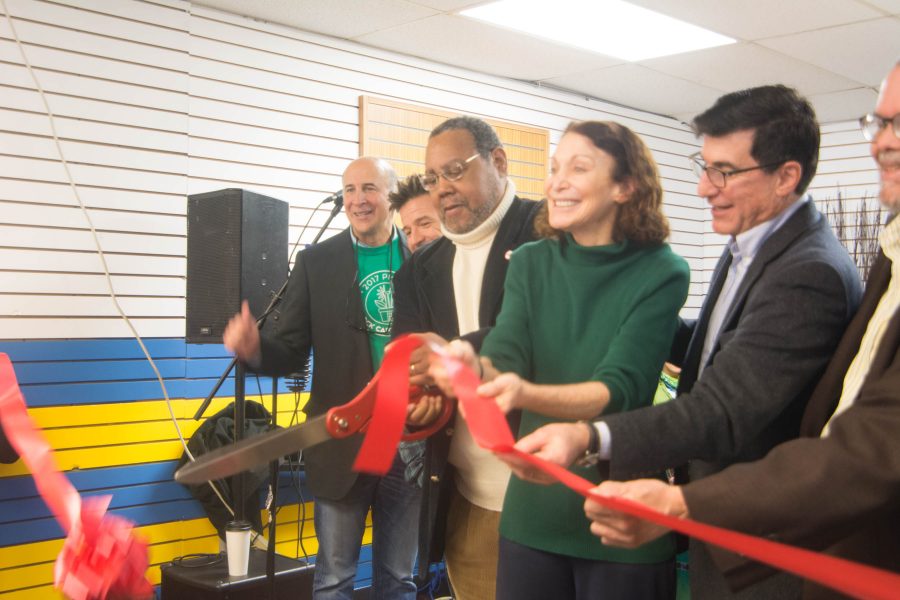 Cue 2774 Kensington Avenue, the new home for Porch Light, a program that seeks to fight that stereotype. Porch Light is a program headed by Philadelphia Mural Arts, which partners with several community organizations like the NKCDC, Impact Services, Prevention Point and the city's Department of Behavioral Health and Intellectual Disability Services.
  The space will offer several services, ranging from health screenings to art classes and job training workshops. Laure Biron, director of Porch Light, said the location under the El near SEPTA's Somerset station was selected by Mural Arts to help the nearby community combat multiple issues. She said while the area is recognized for its opioid crisis, there are other public health issues that Porch Light and other groups plan to address.
  One of the challenges is making sure all the participating organizations are on the same page, Biron added.
  "We have to be in constant touch," she said. "We are talking all the time. We have a weekly Friday call, [Project Manager] Jess [Lewis-Turner] goes to as many of the public meetings in this neighborhood as we can. We try to touch base with our partners to see what meetings they're going to and to get information from anything that we miss."
  One of those partners is the NKCDC. Felix Torres-Colon, who was recently appointed executive director of the organization, commended Mural Arts and others for creating the opportunity for a much needed community space.
  "It's very exciting because it's a space that serves a need and also a space that's going to be multi-functional," he said. "Different people are going to be able to use it, so it's really a community resource and that's wonderful."
  Thurston Renwrick, 57, is a Kensington resident who stopped by and visited the space Saturday during its launch party. He's looking forward to what it could offer in the coming weeks.
  "A lot of people need health services, and outreach," he said of Porch Light's impact. "For services and other things… all of it, the whole nine yards."
  One of the groups that will be offering outreach out of the space is Impact Services, which offers job training, housing opportunities and community development. Zoe Van Orsdol, community development associate for Impact Services, said her group hopes to use the space to assist in after-school programs in the neighborhood, along with art programs for veterans.
  "I'm hoping we'll utilize a lot of the art that's being made here," she said. "Because art therapy is so important to veterans who have experienced trauma."
  Members from all the participating organizations, along with Councilman Mark Squilla and Councilwoman Maria Quiñones-Sánchez, attended the space's launch event Saturday. Information about each organization was available, and several community leaders spoke about the positive impact the space should have on the immediate community. After the speakers finished, a ribbon-cutting ceremony took place to commemorate the official opening of the new space.
Ultimately, the space should serve the same purposes of the namesake of the Mural Arts Program that has other locations throughout Philadelphia, Biron said.
  "It's about an open, welcoming space," she said. "So when the porch light is on, it means someone is home, it means it's a warm, welcoming space for people to come into … our hope is that the artwork and the artspace sort of placemaking that we do welcomes people into the space and hopefully gets them connected with any resources that they might need." •