Community in Spring Garden
Spring Garden School Renovation: Philadelphia Boys Choir donates funds from Holiday concert to adaptive reuse project
---
The Philadelphia Boys Choir and Chorale (PBCC) presented a check for funds raised from their annual Holiday concert ticket sale to HELP USA on February 7th.  
HELP USA is a New York-based charity that assists low-income people with temporary, transitional housing. In addition, HELP runs homelessness prevention programs and builds and operates affordable permanent rental apartments.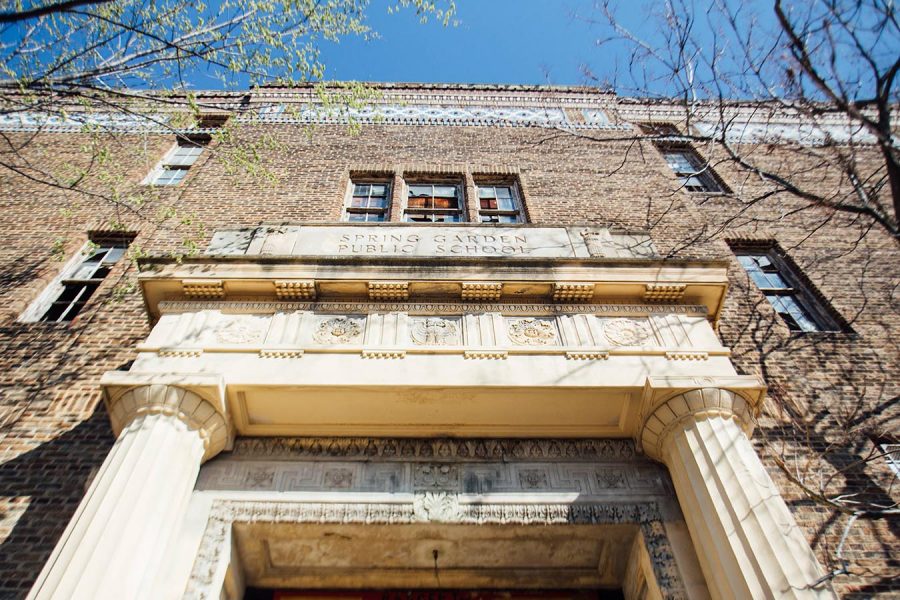 The donation of $2500 will go toward HELP USA's project to transform the Spring Garden School No. 1 building at 12th and Ogden into housing for low-income and homeless veterans.
"It is inspiring to see these young boys and members of the community give back to Philadelphia veterans and connect with our mission," said David Cleghorn, Senior Vice President of Real Estate Development at HELP USA. "We are grateful for their contribution, which will go towards a 'Tribute Wall' in the tenant lobby honoring the history of the neighborhood and the Spring Garden School."
Those present at the event included PBCC Executive Director Stephan Stoekl, Artistic Director Jeffrey Smith, members of the choir, as well as two chorale members who are veterans. Senior Vice President David Cleghorn, the Spring Garden School Project Construction Team and representatives from the Philadelphia Housing Authority (PHA) were also present.
Stoekl said the money will be used by HELP USA to build a "Tribute Wall" in the tenant lobby of the old Spring Garden School building. The wall will tell the history of the neighborhood and the former school.
Having recently relocated to North Philadelphia from Powelton Village, Stoekl said the PBCC wanted to contribute as a new neighbor.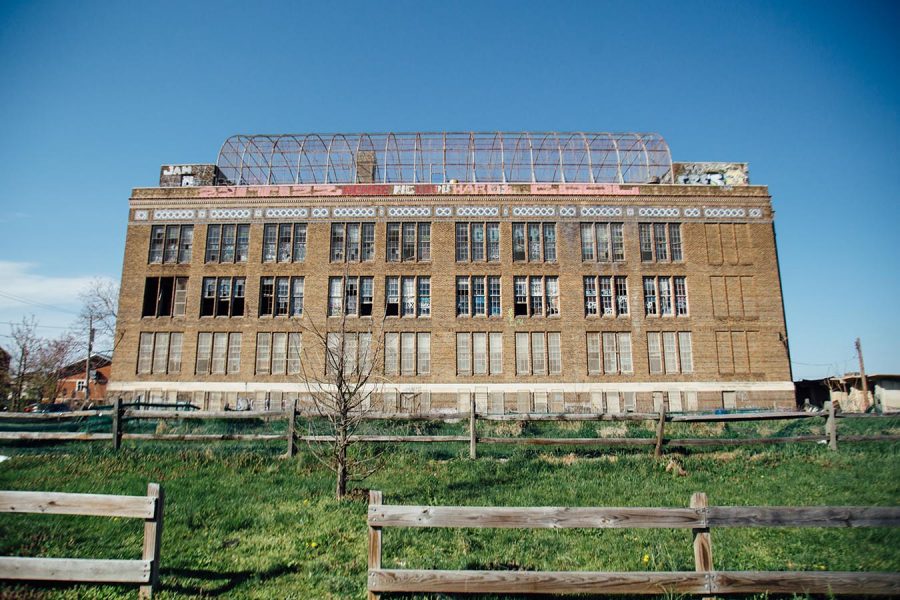 "We started out saying that we moved into this neighborhood not that long ago and we wanted to help out and be a part of things," Stoekl said. "Spring Garden is important to us and it was a good cause."
The PBCC donated one dollar per ticket sold from their annual holiday concert series, totaling $2500, Stoekl said.
When the choir presented the check to HELP USA, the boys, in their red jackets, wore red hard hats as they were given a tour of the construction area of the old school, Stoekl said.
HELP USA and the PHA are collaborating on this project. Their plan for the space is to transform the classrooms into apartment units for residential use.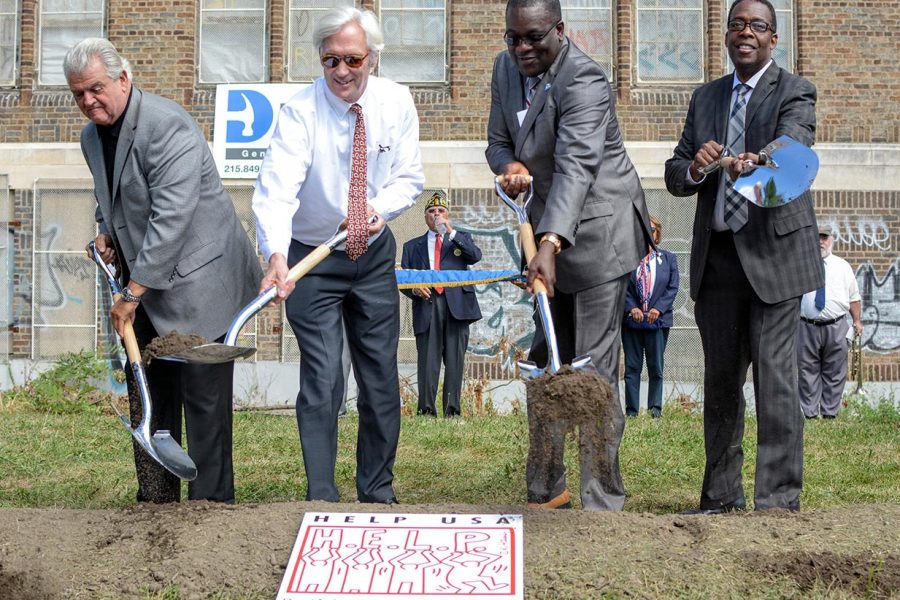 Upon completion of the project, a total of 37 units of affordable housing for low-income seniors, 12 of which will be used for formerly homeless veterans, will be occupied.
"We have all of these vets who defended our country, vets not being taken care of. It seemed like a good cause to us," Stoekl said.
HELP USA has been working in the region for 20 years, and the school, which has been vacant for decades, will be the organization's fifth site in Philadelphia.
According to the organization's website, HELP USA was founded in 1986 and has served more than 375,000 women, men and children throughout its history. Over the years, the agency has provided 3,500 units of permanent and transitional housing.
According to the Inquirer, HELP USA began repurposing the old school building in August 2016.
The Spring Garden School No. 1 building is located on 12th Street between Ogden and Parrish streets and was designed by Irwin Thornton Catharine, who was chief architect of the Philadelphia public school system from 1920 to 1937.
Featuring a limestone entrance, limestone parapet and decorative tile, the school was built in 1927-28. It has been on the National Register of Historic Places since 1986. The building is three stories, made of three-bay brick in the Moderne style.
The PHA owns the building and is leasing it to HELP USA and providing Section 8 rental vouchers for all tenants.
Additionally, low-income tax credits from the Pennsylvania Housing Finance Agency, $1.3 million in small grants, a $500,000 mortgage and $300,000 from HELP USA's board members and others have contributed to the $13.6 million goal for the project.
The historic building will not be demolished, Stoekl said. Instead, it will be preserved and adaptively reused.
Construction is scheduled to be completed by September 2017.