Community, Family, Features, Health in Bridesburg
The Importance of Play: Councilman Henon Introduces Newly Renovated Bridesburg Rec Playground
---
Bobby Henon, Philadelphia's Councilman of the 6th District, made his way up the sidewalk at the Bridesburg Rec Center on a dreary Tuesday afternoon. Striding to the rec center's playground, the Councilman looked up into the cloudy grey sky before looking back down onto the new safe play surface his office helped bring there. Despite the lousy weather, Henon was still happy to be outside for a ribbon cutting ceremony to officially open the newly renovated playground.
Henon was joined by Leo Dignam, Deputy Commissioner for Citywide and Neighborhood Programming, Department of Parks & Recreation, project staff and Bridesburg residents to unveil the recreation center's new playground equipment, site furnishing, landscaping, tennis courts and basketball courts. According to Henon, the project cost nearly $300,000.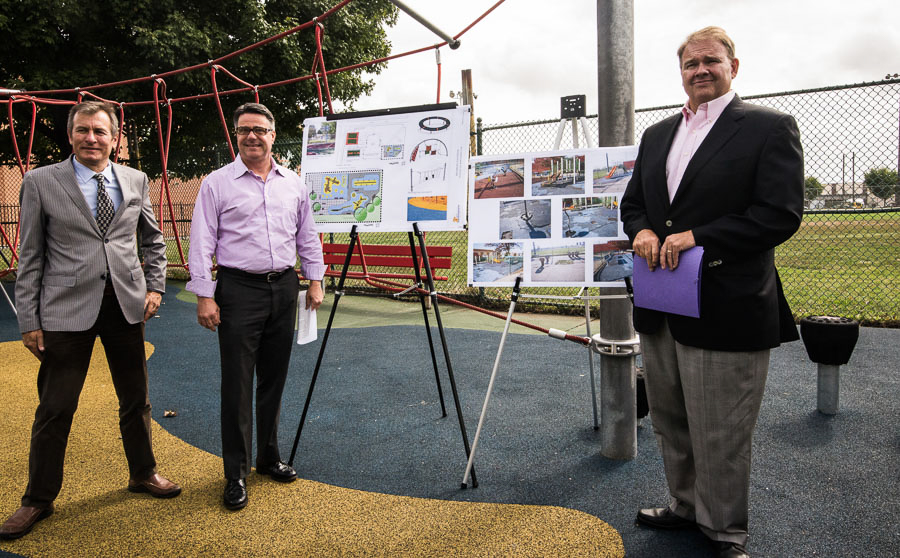 "I want to thank the families who used these facilities and called my office," Henon said. "That was really the genesis of how we wanted to get things started here. Places like these, great outdoor usage of our space and our play equipment in a safe, modern and secure way, are vital to our community. These investments are all the worthwhile."
John McBride, one of Bridesburg's rec leaders, told The Spirit that the play area was "solid but outdated."
"There was some equipment that was still up to code as of 1965 but not quite for 2015," McBride said. "What Councilman Henon did was bring a new, modern approach to the playground at Bridesburg with some safety features."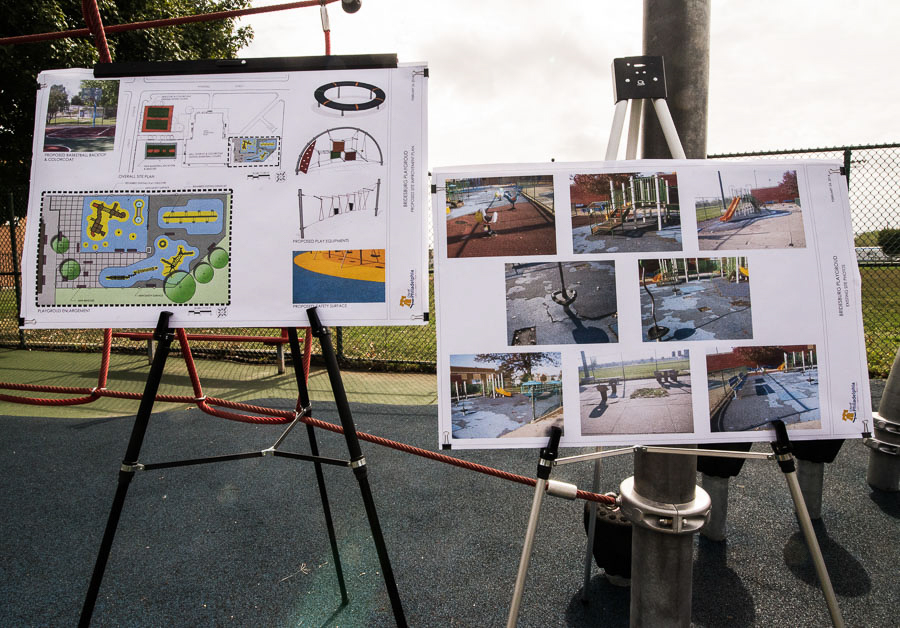 Henon called this "the first step in modernizing our public spaces," also mentioning the Delaware Avenue expansion that will connect Bridesburg with the Bridesburg waterfront.
The councilman has a history of showing a strong commitment to physical activity, especially through Philly Play, a program that Henon started in 2013 to get children engaged in active play and promote healthy and active behaviors through events, camps and education. In 2014, City Council expanded the program to provide access to free, healthy, active play activities to families across the entire city.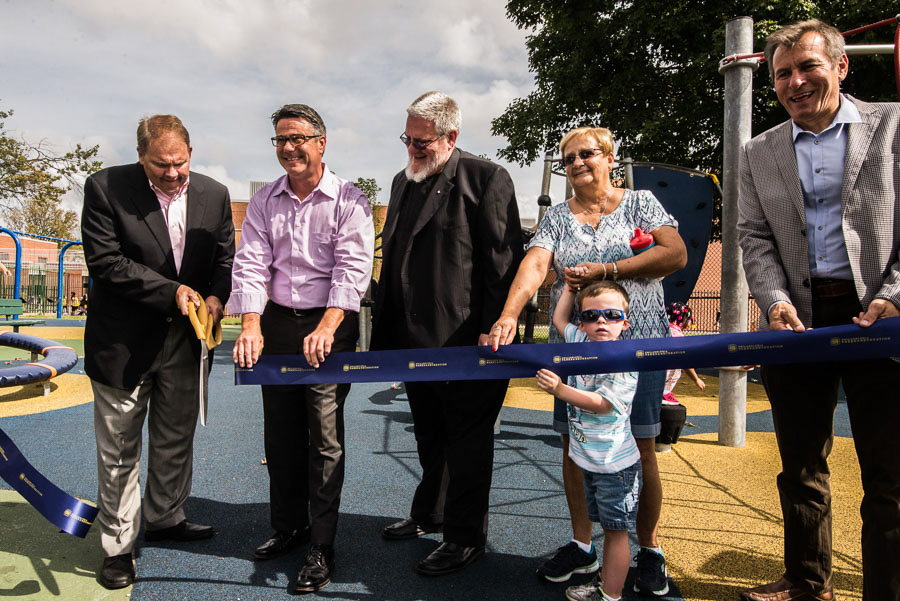 Play is also an important tool in keeping kids fit. According to Philly Play's website, nearly 1/3 of Philadelphia's children (K-6) are overweight or obese. Being overweight or obese increases the risk of youth developing high blood pressure, diabetes, heart disease and cancer.
"Keeping kids safe, keeping activities enjoyable, keeping the community whole — it all goes back to the process of play," McBride said. "Play is the means by which children grow. It's where they learn to experiment, to negotiate, to compromise, to communicate and to make new friendships. We are proud to have been chosen to be a solid building block for play in the Bridesburg area."