Community, Gardening in Fishtown
There's a Gumball Machine Filled With Eco-Terrorism on Girard Ave
---
Ok, ok. Maybe eco-terrorism is a strong word. This is like a frilly, cute version of terrorism. It's terrorism with flowers. It's…flowerism.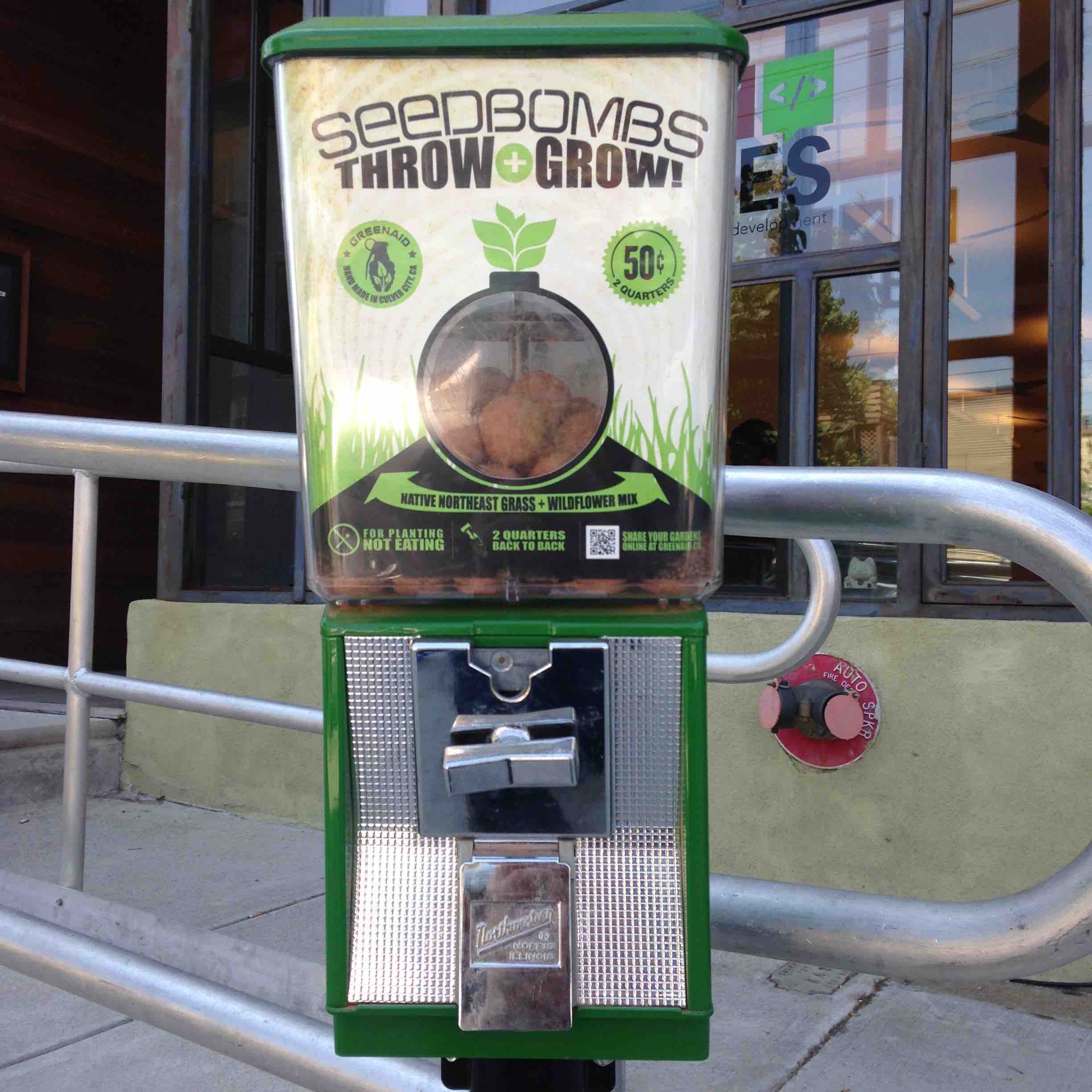 YIKES, a web design and development company at 204 East Girard, has had a seedbomb machine for about 4 years. Each year, when the weather gets nice, they drag it out to the front of their office for the whole neighborhood to use. Late last week, they brought it out for us again.
Seedbombs have been a staple of guerilla gardening for a long time. In case you've never seen them, they can take many forms but these ones are made from a mixture of native northeast grass and wildflower seeds, compost and clay. This combination is fashioned into something about the size of a gumball. 50 cents will get you one to throw in your window box or a put in a few dollars for a handful to toss into that ugly lot across the street.
Tracy Levesque, co-owner of YIKES, said she has other plans for the machine once the neighborhood is thoroughly seedbombed.
"We are a sustainable business that cares about the environment and the community so we do want people to use the seedbombs for their intended purpose," Levesque said. Levesque also added:
After the bombs are all gone I want to convert it into a local art vending machine. I hope to partner with local artists to make tiny pieces of original art that will fit in the machine.
I'm hoping they fill it with an artsy version of those grow-your-own dinosaur jawns I loved when I was a kid.