Community, Features in Fishtown
Unparalleled Problem? A Cursory Overview of and Debate on the Systemic Issues With the Current Permit Parking System
---
Parking can be difficult in Fishtown. With the influx of new residents comes an influx of new cars — sometimes multiple cars per person — and every car needs a spot to park. Many new area developments do not feature garages or additional parking spaces. The only option is the street.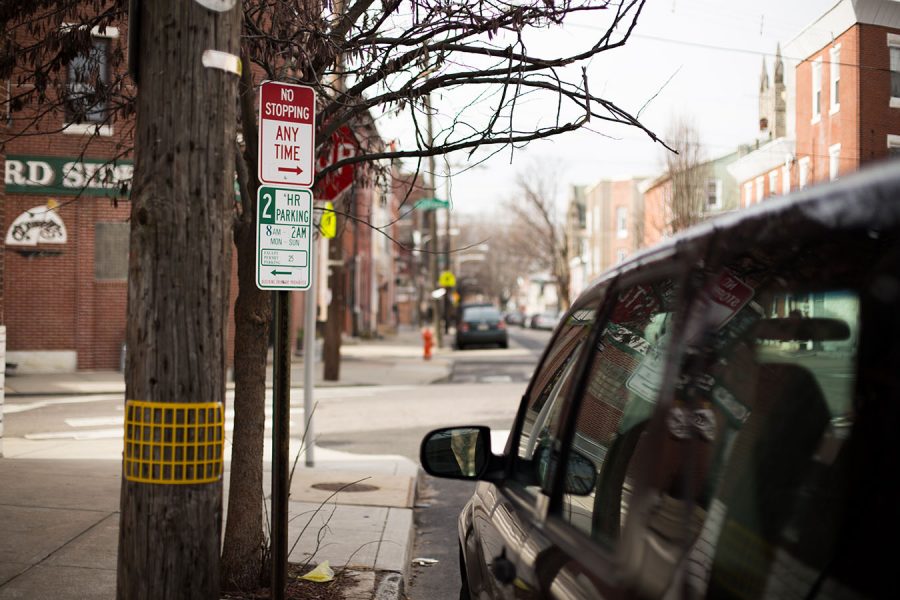 How often do you find yourself in an endless loop around the same three or four blocks, praying for a spot to open up? Wouldn't it be nice if there were some sort of bureaucratic system in place, one that would ensure you always have a place to park?
"Residential Permit Parking was designed for residential areas that are located near a business district or bus depot where you would find a lot of vehicles that are not registered to the area looking for parking," said Martin O'Rourke, a spokesperson for the PPA. Fishtown, with its bustling business corridors on both Frankford and East Girard, certainly fits this description.
The idea behind permit parking is that for a small fee you can better ensure a parking spot on your block. In some cases the idea and the practice are reconciled and better parking is enjoyed by the residents of a block that subscribes to this system. However, in many other cases, the practice of permit parking has created a set of circumstances which create only frustration and misery for those affected. This article will examine some common problems with permit parking and, hopefully, offer some solutions.
How does one establish permit parking on one's block? As with permits for most things, a simple yet bureaucratic process is required. First, one must contact the PPA and request a petition. This petition requires the signatures of 60 percent of your block, a strange and specific percentage requiring you to multiply the number of occupied houses (owned or rented) on your block by 0.6. If there are 10 houses on your block, you need six signatures.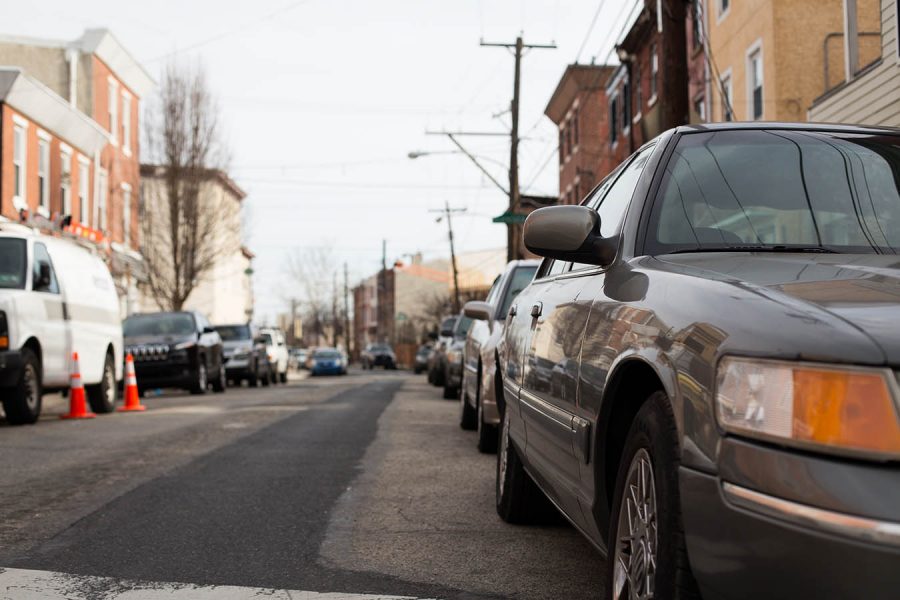 To prevent you from just getting your six roommates/children/spouses to sign, each of these signatures must come from a different household on your block. Once you have your signatures, you forward the petition to your city councilmember and then they will send the whole thing back to the PPA, along with a letter of support.
An official outline of this whole process as well as other FAQs is available at: http://www.philapark.org/2014/05/residential-parking-in-philadelphia-a-primer-on-permits/.
Once this all goes through you now have the privilege of paying $35 per year to park your car on your street. Anyone without a permit who parks on this block can do so for no more than two hours before being ticketed. The PPA can also issue day passes for your mom, your children, your contractor or any other long-term guest. That is about the extent of the benefits of permit parking. Now let's take a look at the problems.
Let's say you get exactly six signatures from your block of 10 houses and your petition was approved. The four people who chose not to sign now live on a block where they cannot park their cars for more than two hours unless they choose to fork over $35. This could make a person frustrated, especially since they voted against it in the first place, especially since you need a reverse petition process to overturn it.
"People sign the petition thinking it guarantees them a parking spot — it does not," said Maggie O'Brien, president of the civic group Fishtown Action (FACT).
So these people who can no longer park on their own block or own too many cars (permits get increasingly more expensive for each additional registered car) take their vehicles and park them on a non-permit street. This is where the real mess starts.
Donna Tomlinson is a lifelong Fishtown resident affected by the displacement of cars from permit-only blocks.
"They will leave their cars in front of our homes for weeks on end," she said. "Years ago, you had to move your car every 24 hours. Now that does not apply so you are stuck with some jerk's car in front of your house for weeks."
Tomlinson says her daughter regularly experiences similar problems with people leaving their work trucks out in front of her house for days on end. She describes permit parking as a "lose-lose situation" and feels there is no solution.
O'Rourke at the PPA encouraged residents with problems related to permit parking to call the radio room at 215-683-9775.
"I have actually heard of people who lived on non-permit blocks getting petitions to make their block permit parking simply because of all of the cars that are left on the street by people from other blocks," said Maggie O'Brien. This course of action might clear up your own block (if you feel like shelling out the money), but in the end it only displaces the larger problem.
It seems there are no clear-cut solutions to the problems that stem from permit parking. O'Brien recalled a meeting of Fishtown Action during which they had representatives from the PPA in attendance. "It was standing-room only," she said. Perhaps that is the path toward a resolution: a more direct and public communication between the PPA and the communities it serves.
 The PPA can be reached at: http://www.philapark.org/contact/ or at 1-888-591-3636.