Community, Crime, Features, Real Estate in Olde Richmond
UnTag ORCA: Civic Association is Fighting Graffiti, One Tag at a Time
---
  A few months ago, Olde Richmond resident Chris Sherman noticed some graffiti on his block. He reported it to 311 and was surprised to find the offending tag gone within a couple of days. He reported another piece and witnessed a similar, speedy result.
  "I decided to take advantage of this effective city agency," he said. "I reached out to Don [Gould] and Dan [Martino] of ORCA (The Olde Richmond Civic Association) and got a message out on their Facebook page encouraging other people to use 311 to report graffiti."
  The Facebook campaign, hosted on the ORCA page, goes by the name UnTag ORCA. Community members are encouraged to report graffiti in the neighborhood or simply post a photo of the graffiti to the group page and someone will file the 311 report for them.
  Most of the graffiti in Olde Richmond is done on community property such as stop signs and utility poles. One day, Sherman went out and walked around for about three hours reporting all of the graffiti he could find to 311. About 60 of the recent 311 requests made by Sherman and other Olde Richmond residents have since been resolved.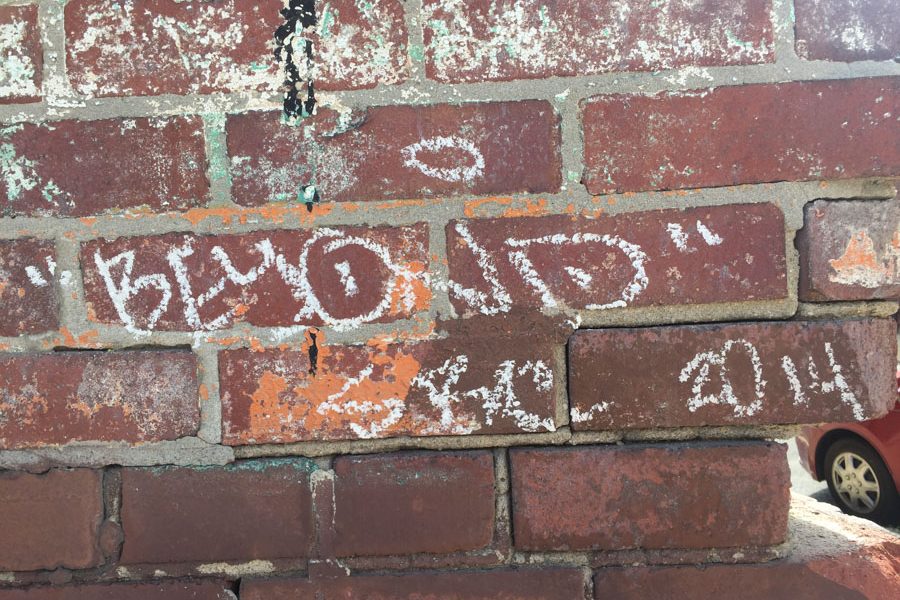 Dan Martino, founder of ORCA's Town Watch program praises Sherman's efforts in that they further the Town Watch's goal of bringing the community together.
  "As far as I'm concerned, all the credit [for this campaign] should go to him," Martino said.
  Martino started the Town Watch with the goal of bringing the neighborhood together amidst the recent influx of new residents. He sees it as a way of bringing old and new neighbors together, getting a dialogue going. Martino believes fostering a sense of community in a changing neighborhood is a big step toward improving public safety.
  "We want to get people looking out for each other," he said. "If you have elderly neighbors, if your neighbors have hardships, check up on them once in awhile. Make sure they've got what they need."
  Recently ORCA and the Town Watch have been working on a fundraising campaign to get security cameras to as many of their residents as possible. Enough money for about 40 cameras has been raised and two dozen of these are already active.
  In addition to graffiti, Olde Richmond is plagued by car burglaries and petty theft, fallout from the opiate epidemic that's rampant here and in the surrounding neighborhoods. Cameras give residents an extra set of eyes on the street and can also act as a deterrent to potential thieves.
  "Already, we've seen a drastic reduction in petty crime," Martino said.
  Captain George Kappe of the 26th Police District calls ORCA and the work they do "fabulous."
  "I applaud Chris Sherman's efforts," Kappe said. "Some of this graffiti has been around for a long time. Not only does this give the impression that graffiti is acceptable, it contributes to the feeling that no one is caring about the neighborhood."
  Kappe recommends the 311 app because users can provide more and more detailed record of information. Sherman and Martino second this recommendation. To download the program, search '311 Philly' in your app store.
  "I would ask folks to overuse this app," Kappe said. "Be that extra set of eyes and ears and check those surveillance cameras. If graffiti is seen in progress, please report it to the police."
  More information about ORCA and the UnTag program can be found on their Facebook page. •