Community, Features, Photos in Brewerytown
What's in a NAME-borhhood?
---
When you are born in Philly, telling people what neighborhood you are from is your badge of honor. It's in your walk, your talk and your overall understanding of your place in the world — or at least a microcosm. It lets people know what kind of business you mean.
But what happens when a neighborhood has gone through multiple iterations of itself throughout the last several decades and now looks and feels totally different from the place you once called home?
Welcome to Brewerytown, an ever changing 'hood where natives and newbies sport a neighborhood identity badge that reflects the future while still holding on tightly to the complex history that got us to this moment.
At first glance, present day Brewerytown is not easy to define. It's been through a lot of physical, aesthetic and demographic changes that have made it hard to put a finger on its identity.
"It's not a coherent, unified place," said Slavko Brkich of Melon Green Realty Group, Inc., who has been developing in this area for over a decade. Many of the tried and true Brewerytowners would agree.
"I think one of the things that [Brewerytown] has lost in the gentrification process is a sense of community," Andre Wright, a lifetime 29th Street resident and founder/CEO of Give and Go Athletics, a local nonprofit that provides athletic opportunities for the local school kids, Wright said.
At one time, there was a tight knit community feel. "This was an interesting place to grow up," William Luff, a resident for over four decades, said. "The neighborhood was always quiet during the day, but always bustling with activity."
Luff recalls a childhood where he played near his house on 26th Street with dozens of local kids until the sun went down. Living in his childhood home, once again, this time with his wife, children and mother, Luff is cognizant of a very clear absence. "I was recently reflecting on the fact that I don't know my neighbors anymore."
So, is knowing your neighbors what makes a neighborhood? "Even though it was dangerous here when I was growing up," Wright noted, "there was always someone to look out for me."
Wright, like Luff, recalls playing on his street all day long, even though he'd have to stay on that block, until the street lights went on.
"You don't see that now. There aren't kids playing on the streets anymore. I think because there's so much divide now," Wright lamented.
That divide is between the old and the new. The old is represented by a predominantly African American working-class community who's been here for decades. The new, well, those are the artists and those of means of multiple races and college students.
"I moved here 14 years ago because I answered an ad for an apartment that I could afford," noted Chicago transplant and self-described broke artist, Peter Quinn. He now resides on the same street that Wright played on in the 90s.
Quinn is the new, the edgy, one reason this neighborhood is changing. "It definitely took a few years for the locals to trust me," Quinn shared. Now, he is the unofficial neighborhood historian, walking around as if he's lived here his entire life, able to share the stories that he heard about this abandoned lot or that one, this development project or that one, this local or that one.
But, how many narratives about Brewerytown are there possibly to tell? Quite a few, apparently.
Known by its current name because of the breweries that existed here in the late 19th and early 20th century, Brewerytown began to decline in the 1920s when prohibition hit. With most, and then eventually all, of the breweries gone from the city, coupled with white flight, Brewerytown became an economically depressed area, primarily occupied by African Americans.
The last remnant of local industry was the Acme distribution and warehouse complex at 31st and Masters Streets in the early 90s. "I think Acme closing its doors was the single most important event that happened here," noted Brkich, a Croatian-born developer who bought the nearly 700,000 square foot complex in the late 1990s.
This closing displaced thousands of locals workers, which hurt the neighborhood; but, it opened up the possibility years later for Brkich to create a new purpose for this facility, which provided a future.
Over the years, the redevelopment of this complex, located at 1301 N. 31 St., has included the expansion of commercial office space, residential housing, an arts' storage unit and an art gallery. Additionally, the Greater Brewerytown Community Development Corporation is housed in the facility and runs their meetings out of the space.
In the early 2000s, developers at MM Partners renovated seven shells on the 2900 block of West Girard Avenue, the commercial corridor running through the width of Brewerytown. This was in response to meetings with residents to find out what they needed and wanted in their neighborhood.
"The residents wanted to get rid of the boarded up shells that negatively impacted otherwise beautiful houses of really good long-term residents," Aaron Smith, the second of three partners at MM Partners, said.
The results of these new developments are two-fold. First, the faces on the streets are different. "I now see whites and blacks sharing the step together," Wright noted, which he never used to see. "Or, I just see white people walking up and down the Girard Avenue."
As the main thoroughfare, West Girard is where you are seeing a lot of the human changes. "The background now is of a young, urban professional of diverse ethnic backgrounds," Luff said. "You can get a smile on the streets, but none of us know each other."
Wright thinks development is a good thing and "if it is executed fairly and properly, it could be a great thing."
For now, full fruition of Wright's hopes may be in the works. According to Smith, there are plans to bring more neighborhood friendly retail to West Girard, such as more retail and affordable food options. There is now a Supermarket, Aldi and hopefully a national brand pharmacy will be coming soon.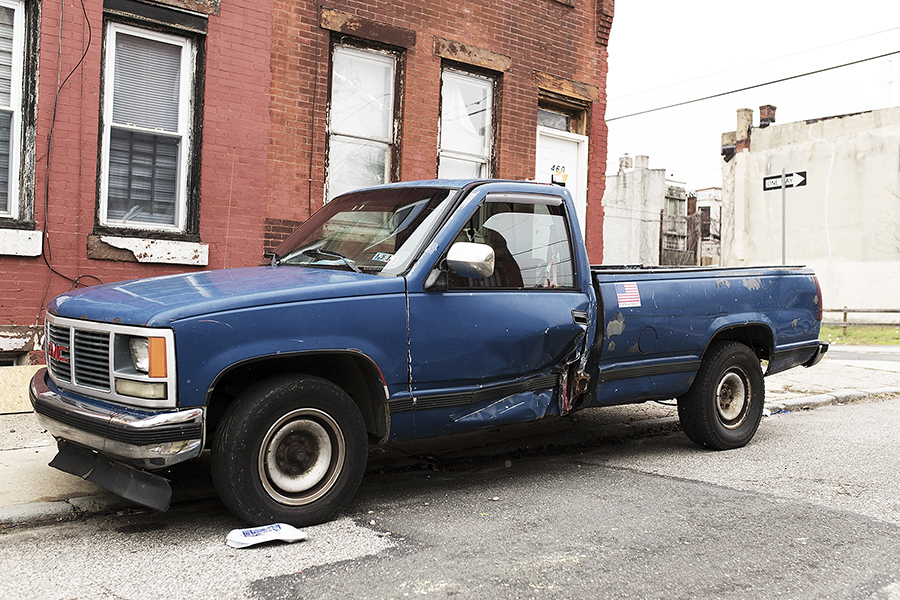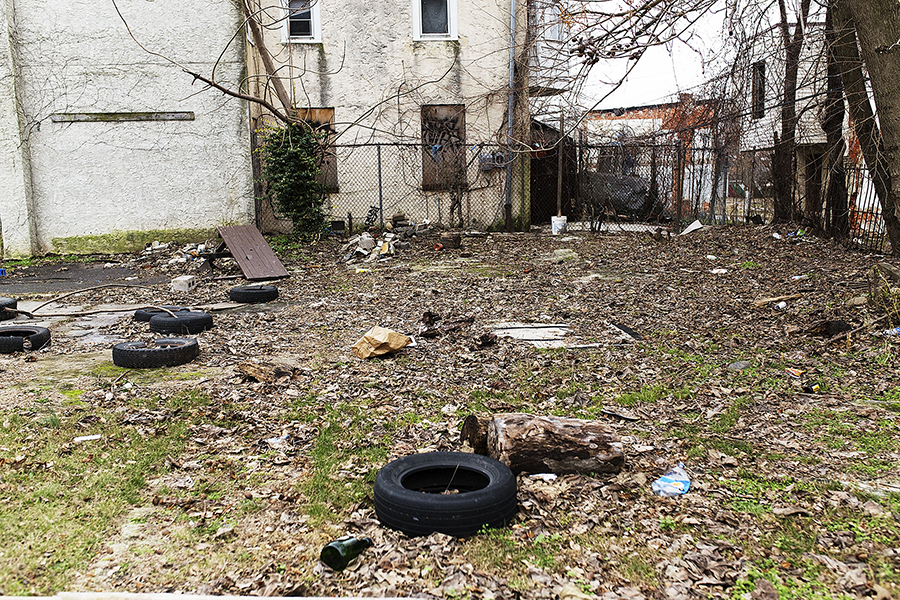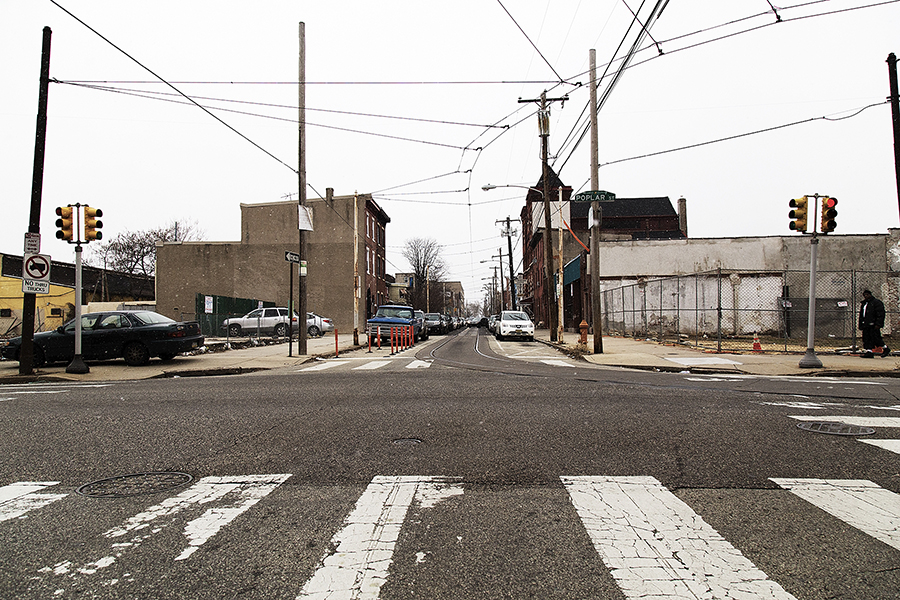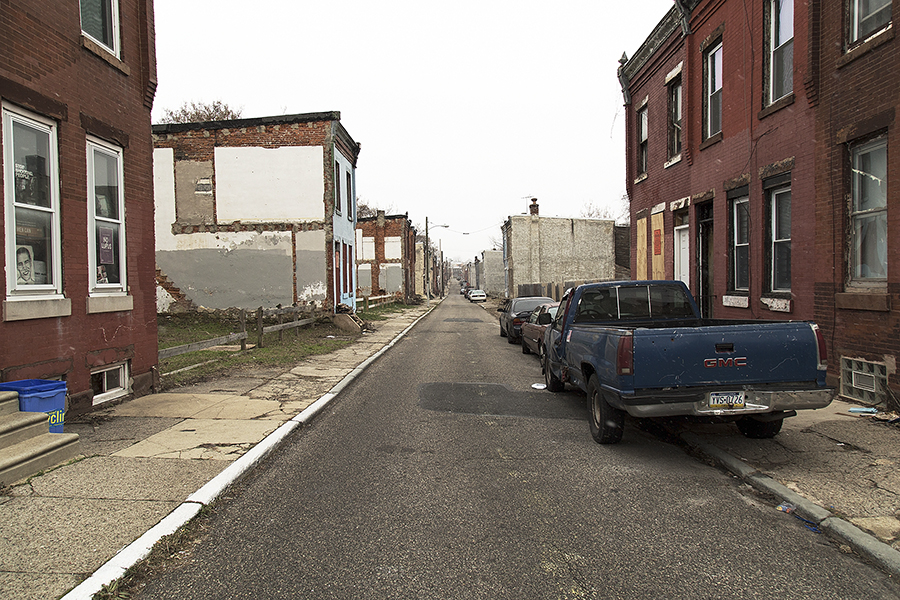 There are still streets in Brewerytown that look wartorn, and with many absentee owners, it's been hard to rectify that. But, there are developers and neighbors working to recreate Brewerytown into a place that is livable and accessible to a variety of urbanites who want a tight knit neighborhood.
That community feel will come. "You can't build character," noted Brkich. "That comes with time."