Community, Features, Real Estate
WTF Is That? Frankford & Torresdale Industrial Site
---
This month's "WTF is That?" features buildings slightly out of our normal beat here at The Spirit, but they represent a history that could just as easily fit into the Riverwards. A reader asked us to look into the old industrial site at Frankford and Torresdale, on the banks of Frankford Creek, and their history is a reflection of patterns of change and decline in Philadelphia industry.
According to an industrial survey done in the late 19th century, the land in question once housed a number of different industrial operations, including an iron works and a textile operation named Edgewater Print (or Dyeing) and Finishing Works. By 1920, a survey of the 23rd Ward of the city shows a cluster of new buildings erected on the site belonging to Edgewater.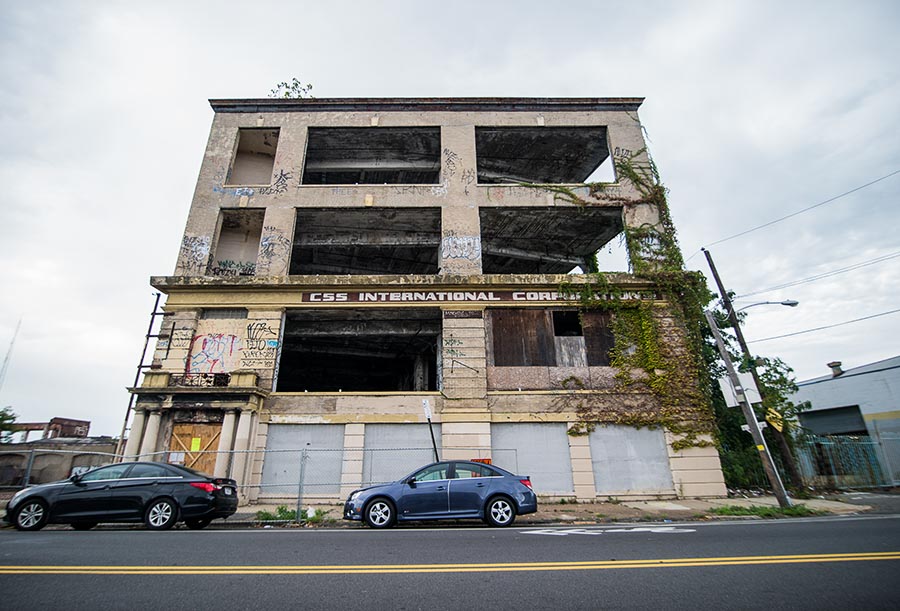 The fortunes of the Philadelphia textile industry were changing, however. Once a backbone of industrial growth in the city, the total number of textile firms decreased by almost 100 between 1922 and 1931, dropping from 327 to 235, according to data compiled by Rutgers-Camden history professor Phillip Scranton in his article "Beyond Anecdotes and Aggregates: The Pattern of Industrial Decline in Philadelphia Textiles, 1916-1931." According to Scranton, the number of firms in the dyeing and finishing sector dropped from 37 to 26 in the same period, as the Great Depression and cheaper labor in the suburbs and South combined to make Philadelphia's textiles unprofitable.
Edgewater's old buildings soon received a new lease on life. The land they stood on was parceled off and sold to different companies, including CSS Machine & Tool Company, which used the distinctive four story building on Frankford Avenue. In 1984, CSS acquired the rest of the land and buildings in the complex.
CSS, which later changed its name to CSS International, used the building for forty years. Vice President Eugene Fijalkowski told me that the company moved out of the building in 1991 as part of a downsizing move, though he emphasized that the company is still located in Philadelphia. Once again, broader economic trends working on Philadelphia left the buildings empty.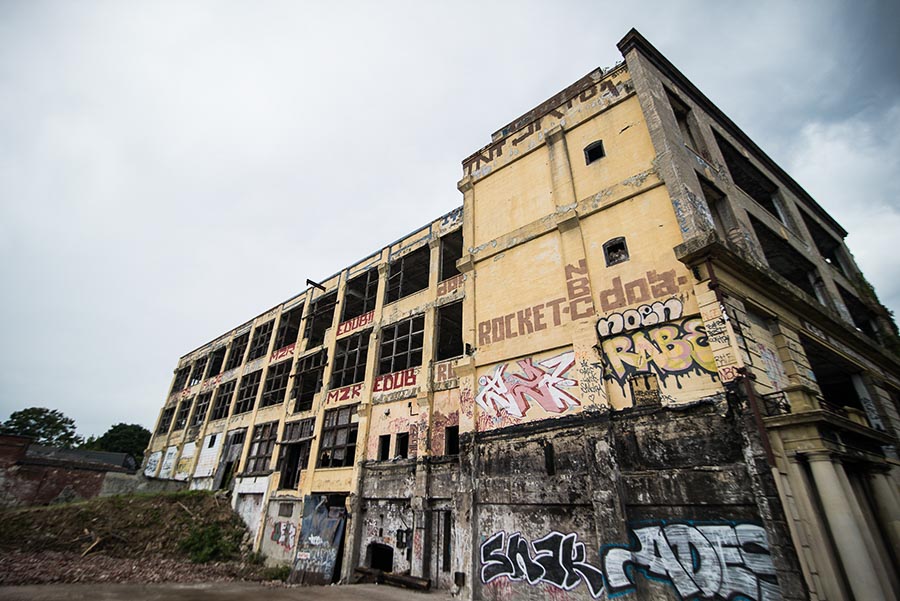 The land was sold by CSS in 2002, resold in 2005 and the buildings have remained empty since. One of the buildings in the complex was demolished just this summer. Next door, on land once owned by oil company Amoco, you can find a car dealership.
Are there any buildings in the neighborhood that leave you wondering "WTF is that?" If so, send the address to news@spiritnews.org and we'll do the research for you.