Community, Crime
Youth, Police and Church Leaders Discuss City Violence
---
  Four young men sat at a table draped with a Philadelphia Ceasefire tablecloth on a small stage. They faced roughly 40 people in the main room at the Philadelphia Ethical Society, near the southwestern corner of Rittenhouse Square.
   One had lost his friend due to gun violence last year. Another had been in and out of prison since he was 12. And another witnessed the aftermath of a fatal shooting at 13.
   Their stories, while distressing, were different—but all fell under the theme of youth violence, a reality for many children living in Philadelphia and other major cities throughout the United States.
   "Youth Voices on Youth Violence," a collaboration between Philadelphia Ceasefire and The Philadelphia Ethical Society, featured those aforementioned men, along with police and other public officials, who spoke about the challenges youth violence poses and how it is currently being combatted.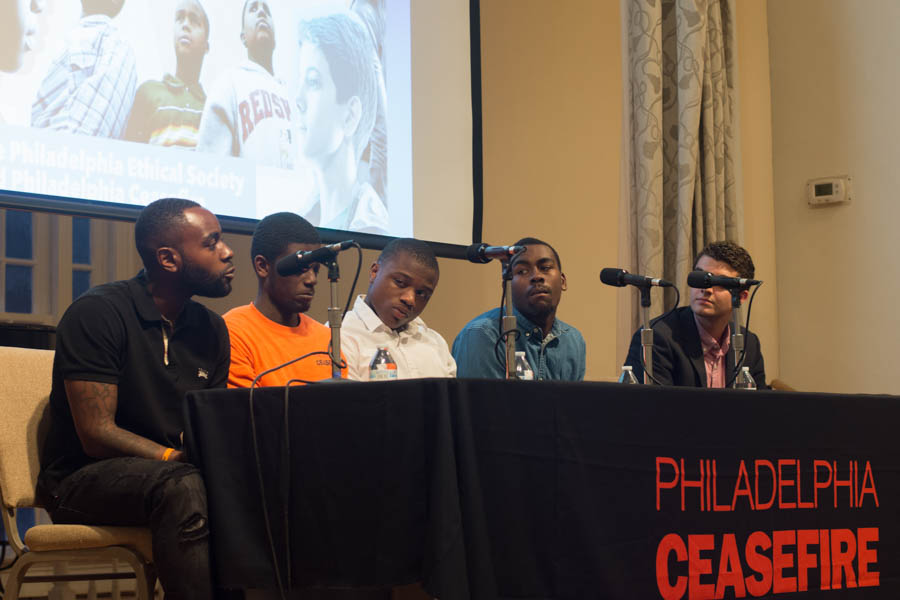 The discussion was moderated by Nick Taliaferro, a native of North Central Philadelphia, who recently retired from hosting a radio show on 900AM-WURD and also served as an assistant under former Mayor John Street.
   Taliaferro said growing up in an impoverished neighborhood with problems involving violence could prove difficult.
  "I didn't think I would live to be 19," he told Spirit News.  "And I remember when I turned 19, I was surprised because I hadn't planned any further than that."
  His comments were similar to the sentiment shared by several who spoke Monday night, who delved into what many panelists believed is the root cause of violence in these communities: poor economic opportunity and poverty.
  One speaker, Rev. Gregory Holston, reminded the audience of the latter point: "Any time you see this level of poverty, you see this level of violence," said Holston, who also is executive director of POWER. "We kind of do Band-Aids with it … we save a few here and there, but we never get to the core of the problem."
  Along with those issues, speakers noted how important police-community relations are to prevent violence from spreading in various neighborhoods. Some highlighted the work of Philadelphia Ceasefire, while others — including the young men affected by violence themselves — urged youth to make smart decisions on the street.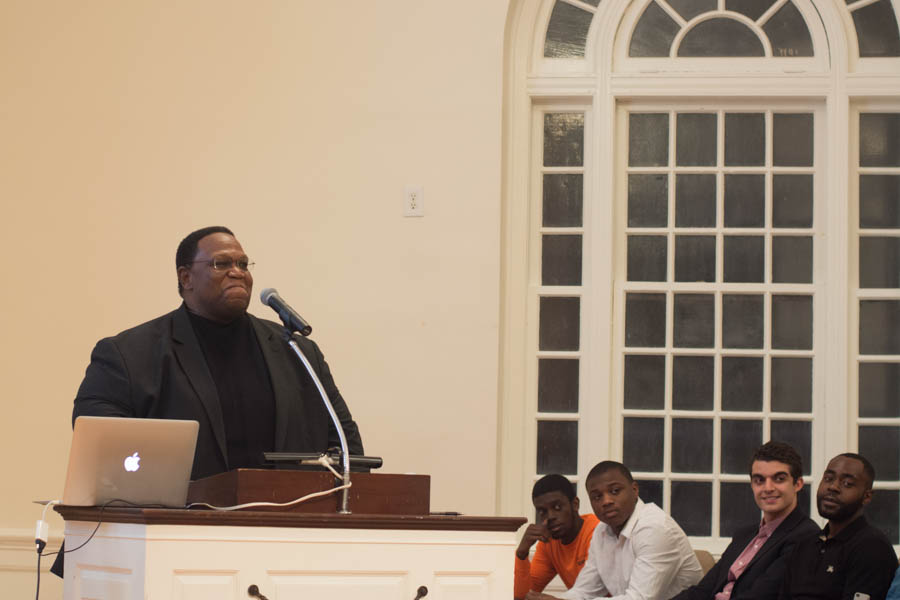 Philadelphia Ceasefire Director Marla Davis-Bellamy told Spirit News that while youth violence can be complex, attacking the issue through specific goals can make tackling the dilemma less daunting.
  "Constructive things for these people to do is really important," she said. "We have to have specific conversations about the notion of drugs, ask about youth employment as we move forward. So today was kind of a broad brush to deal with various issues."
  Davis-Bellamy has direct ties to the Ethical Society, previously speaking at its Sunday morning program. Because she was well-networked and a powerful speaker, she was an easy person to collaborate with to host the event Monday, said Ethical Humanist Society of Philadelphia Clergy Leader Hugh Taft-Morales.
   "I was anticipating just me and her having a conversation with an audience," he said. "Instantly she had about 15 people signed up … and that's the passion she puts into it."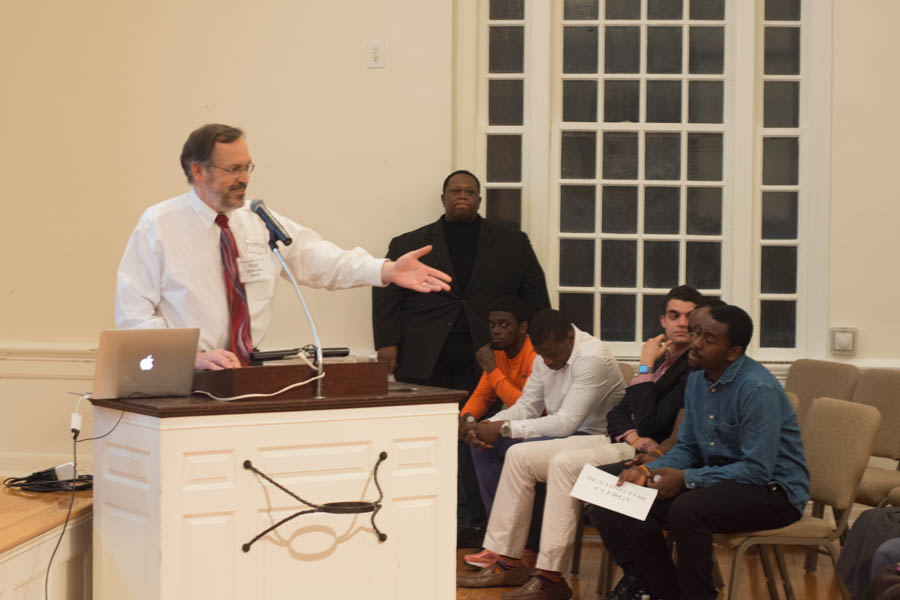 Nearly everyone who spoke at the event mentioned the importance of having an open dialogue about violence across as many organizations and officials as possible. Different perspectives and various opinions on the issue are invaluable, they said.
  Davis-Bellamy said "Youth Voices on Youth Violence" was the first of multiple talks, with future events delving into the specific issues violence raises in specific areas around the city.
  Taliaferro said hearing from young men and their struggles serves as an important lesson.
  "It's heart-wrenching to know that they have missed what every young person should have a right to, a childhood," he said. "These young men were thrust into adult decisions, adult circumstances far before they were actually able to." •