Education, Features in Strawberry Mansion
Beneficial Bank Bestows Grant on Strawberry Mansion Learning Center
---
  On Thursday, November 10th, representatives from Beneficial Bank presented a check for $25,000 to Kevin Upshur, the chairman, founder and director of the Strawberry Mansion Learning Center (SMLC). The money will be used to enhance the learning center and all of the programs it has implemented since its inception in 2008.
   Upshur first learned of the donation when he made a guest appearance on Rachel Ray earlier this month to promote the SMLC. Gerard Cuddy, the president and CEO of Beneficial Bank, joined him onstage and spoke of how proud he was to be able to support such a wonderful organization.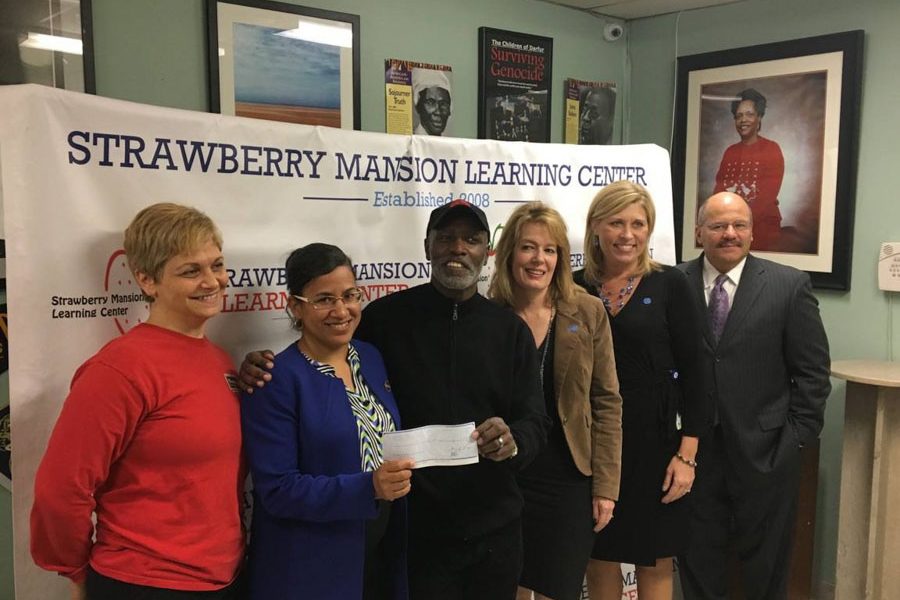 The SMLC is located at 2946 W Dauphin Street in Strawberry Mansion. It is a safe haven for young boys and girls in need of guidance and encouragement. Kevin and his colleagues, all of whom work on a volunteer basis, teach the children the fundamentals of math, reading, writing and technology. They also feed the children and occasionally take them on field trips.
"This is my passion," Upshur said. "I love it, and I love helping the young kids in the community. I always think about people who have less. I don't have anything, but I think about people who have less, and that encourages me to do what I need to do as well."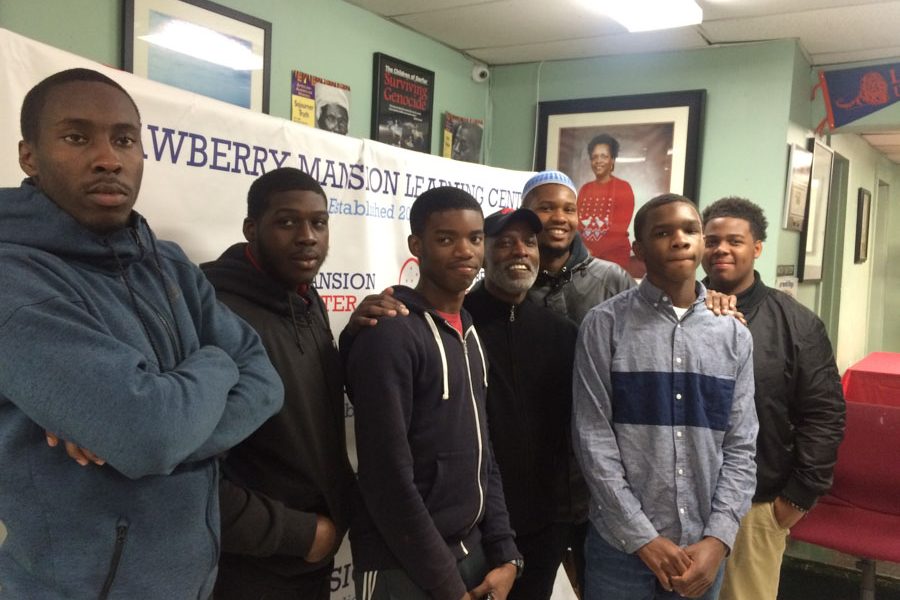 The property at 2946 W Dauphin functioned previously as a bar that was run by Upshur's late mother. It was she who encouraged Kevin to help others and give back to the community. Kevin said he feels he is in his mother's presence when working with the kids.

   "That's one of the reasons why I continuously do it. Because when I help people and I work with young kids, I'm actually with my mom," Upshur said on Rachel Ray. "She's with me all the time and encouraging me."
   Beneficial Bank was founded in 1853 by St. John Neumann, who wanted to provide aid to immigrants in the city. It was initially called the Beneficial Saving Fund Society of Philadelphia. There are more than 60 locations in Pennsylvania and New Jersey. It is headquartered in Philadelphia. •