Education in Fishtown
Local Students Compete in Academic March Madness at Shissler Rec.
---
  On Thursday, March 23, the Fishtown Neighbors Association (FNA) hosted the 16th annual Fishtown March Madness Academic Competition, a tournament in which schools from Port Richmond, Kensington and Fishtown face off against one another by answering questions related to their respective curricula. It was sponsored by the Penn Treaty Special Services District (SSD) and held at Shissler Recreation Center in Fishtown.
  "March Madness is a celebration of education in our community," said A.J. Thomson, the organizer of the event. "We use [a bracket structure] to create some excitement, and the kids turn the basketball court into an arena for intelligence. I am impressed each year by how well prepared they are and how they make everyone proud."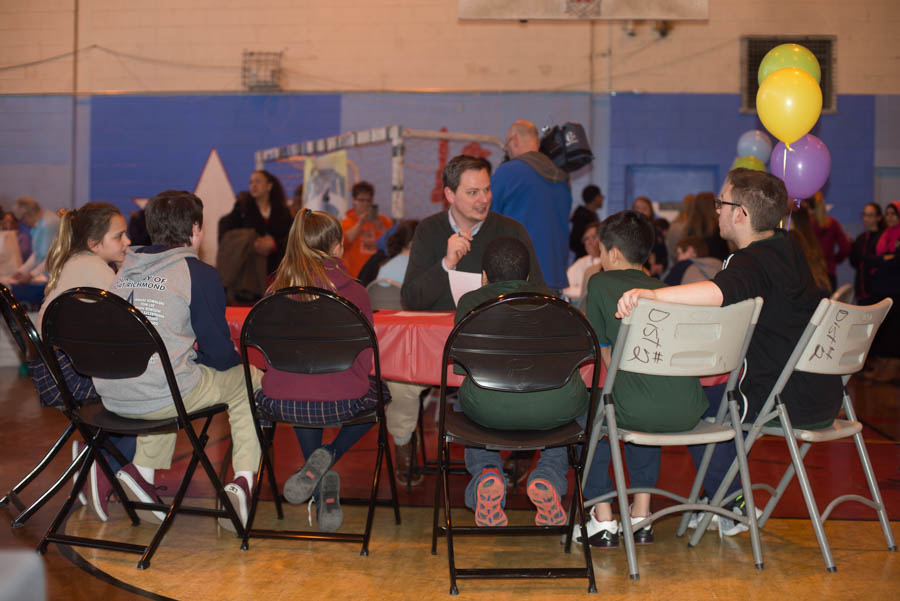 Prior to the start of the competition, the FNA presented educator, community and citizenship awards to teachers, students and volunteers who have made important contributions to the neighborhoods they represent and who have set good examples for their peers to follow.
  "Families in the area value strong education, and each year we demonstrate how great our students are and how much our entire community pitches in," said Ian Wilson, president of the FNA and an event committee member.
  Our Lady of Port Richmond, Horatio B. Hackett, Visitation BVM, Adaire Elementary, St. Laurentius, AMY at James Martin and La Salle Academy participated in the competition this year. Our Lady of Port Richmond was vying for its third straight championship win this year, but the title changed hands. The grand prize, the Joe Minarik Cup, went to St. Laurentius.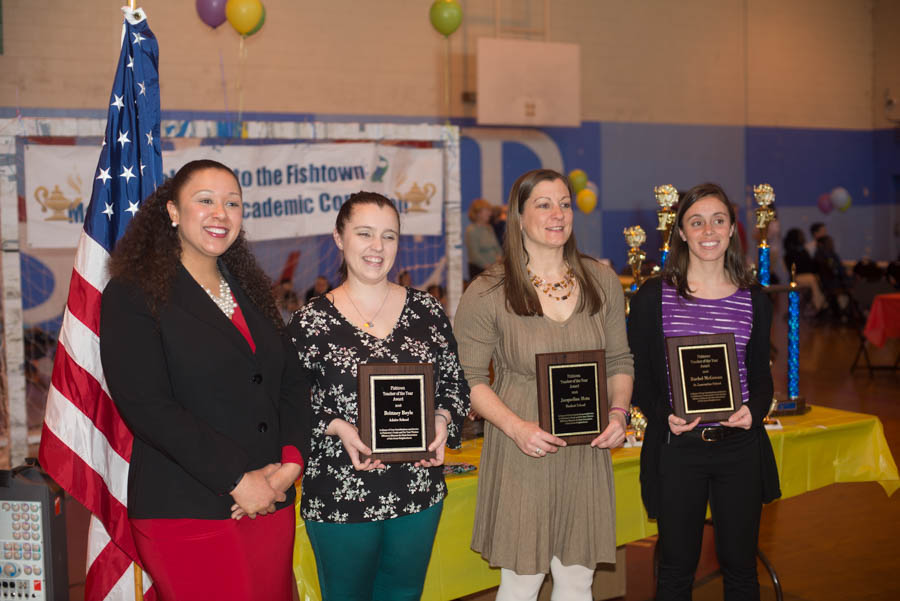 The first Fishtown March Madness Academic Competition in 2002 included only three schools. In the past, schools came from as far away as Pennsport, but now only academic institutions in the abovementioned Riverwards communities are eligible to participate in the competition. Over the years, more than 2,000 students have taken part in the annual tournament.
  "This tournament is a good way for schools that might not normally get a chance to compete against one another to compete against one another in a community setting with volunteers," said Thomson. "It's become less like a competition and more like an educational driver that gets the kids involved." •