Education, Features in Port Richmond
Students, Parents Make Case for Memphis Street Academy
---
They came off a school bus on North Broad Street, donning bright orange shirts with "Proud Supporter of Memphis Street Academy" written across the front.
These parents and community members, who support the school once nicknamed "Jones Jail" for its violence in Port Richmond, believe that improved education and overall quality of life mean more than the School District of Philadelphia's Charter Office assessment.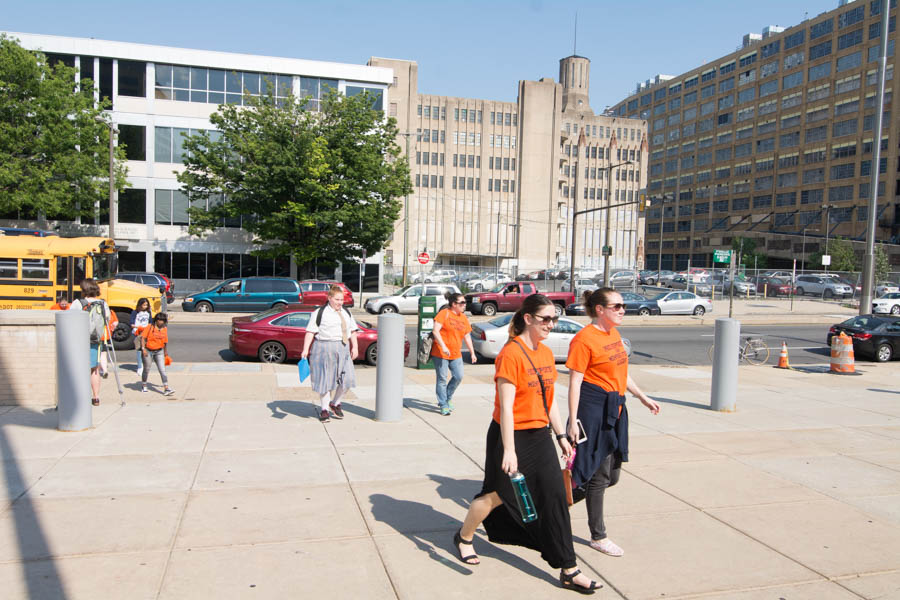 This assessment was presented at an School Reform Commission (SRC) meeting earlier this month. On Thursday night, students and parents pleaded their case to SRC members for Memphis Street (MSA), stating its academics had greatly improved since American Paradigm had taken over the school in 2012.
There was no vote on Memphis Street or any other charter schools, and it's unclear when a final decision will be made. Students and parents, however, continued to argue that closing MSA would be a mistake.
"When I leave at the end of this year to go to high school, I may cry tears of happiness because I know I have made it," said Franiel Rodriguez-Santos, an eighth-grader at MSA and the first of 49 scheduled public speakers for various schools and topics at the meeting. "Something that I didn't even think was possible when I first moved here … from what life has taught me, education is sacred, and it matters more than anything."
Blanca Tovar, the next speaker, wasn't willing to have her autistic son attend MSA due to its violent reputation — but she gave the school a chance, given its change in leadership.
"The school not only changed my son … but it also changed myself," Tovar told SRC members while holding back tears. "My son started at MSA at a fourth-grade reading level, and graduated reading [at] a college-reading level … this is all thanks to the dedication and the hard work of the teachers at MSA."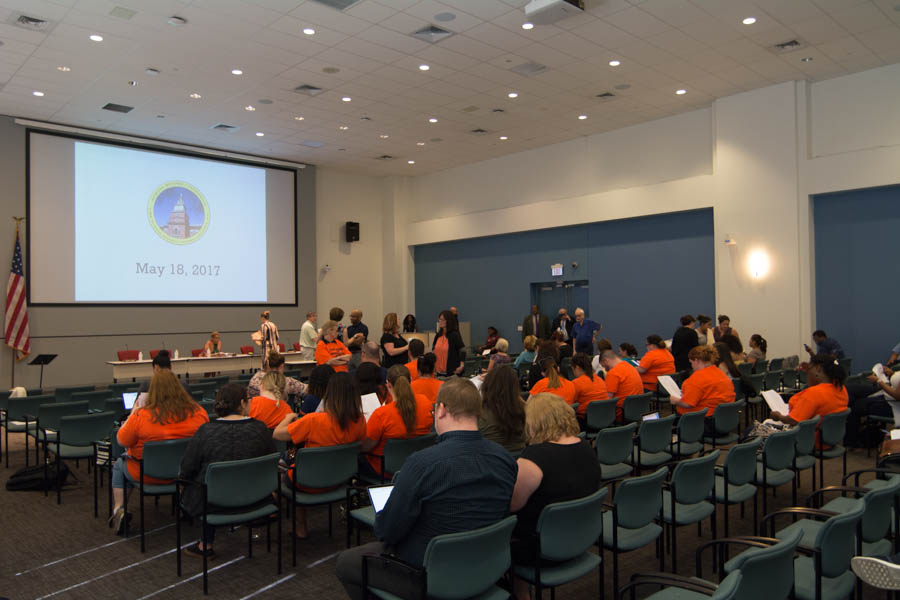 Tovar added she currently has a daughter in sixth-grade, and was one of the worst students in terms of reading level at MSA when she started. Suffering from ADHD, ODD and other behavioral disorders, she has now earned A's and B's in reading classes.
Still, the school district's Charter Schools Office issued a report on May 1st that deems that Memphis Street does not meet academic standards in math, ELA/reading and science.
MSA Principal/CEO Antoinette Powell, however, believes that these metrics are unfair, given the level that students enter the school at. The report also notes that 76 percent of students at MSA live in poverty, above the district average.
"Based on how our fifth- and sixth-grade students enter, there is a proficiency ceiling," Powell told Spirit News in an interview earlier this month. "The Charter School Office report fails to take into consideration the PSSA predictions provided by [the Pennsylvania Department of Education] that 61 percent of our incoming fifth grade students have a less than 10 percent chance of reaching the proficiency level on their next ELA PSSA test."
Throughout Thursday night's meeting, community members and teachers argued that students at MSA have made tremendous strides that the report does not fairly represent. Jennifer Curson, an ELL teacher at MSA, said Rodriguez-Santos started at a kindergarten reading level and finished at a seventh-grade reading level.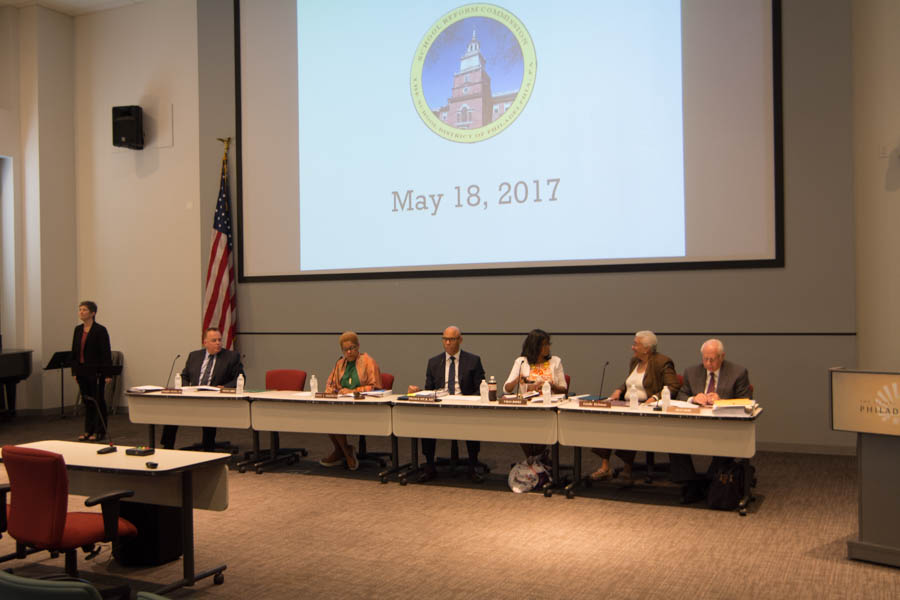 Julie Cousler Emig works at Stoneleigh Foundation, who seeks to help improve living conditions for impoverished and underserved children in the city. She argued the poverty and atmosphere in the neighborhoods surrounding MSA make it tough for students, and that they deserve mental-health and other related services.
"Nowhere is this need more apparent than at Memphis Street Academy," Emig told the SRC at Thursday's meeting. "Where an abundance of poverty and high health acuity levels demand these innovative measures … like you, we understand that a student's health and academic performance are inextricably linked."
After the meeting, Spirit News spoke with Bill Green, former SRC chair and one of the current commissioners. Green stated SRC members are unsure when a final decision on MSA will be made.
"It's really individual to each school and circumstance," Green said about making the decision on MSA. "A lot of good things are happening in terms of climate and culture and the neighborhood and other things, and community members are pleased with it … however, like Walter Palmer [Charter] School, which we closed had academic problems … and the reason we create renaissance schools is for academic reasons … and if they can't perform better than if we were performing as the operator of the school, then we should shut it down."
Green added that the decision has been tough for him and other SRC members.
"For me, it's a personally difficult decision, I'm not sure where I'm gonna end up or where the SRC is gonna end up on it," he said. "But I think you can take from the fact that we didn't have a vote that we're struggling with the issue."