Sports in Northern Liberties
Bernard Hopkins Visits Joe Hand Boxing Gym in NoLibs Prior To Upcoming Final Fight
---
 Bernard Hopkins is not shy about his age. The 51 year-old boxer showed up at Joe Hand Gym in Northern Liberties on Monday, October 5th in an old-man disguise not unlike Kyrie Irving's "Uncle Drew" alter-ego. The geriatric get-up successfully fooled the present media for about 15 seconds before the photographers sniffed out the ruse and cameras started flashing. Hopkins laughed it off as he entered the locker room behind his entourage.
  "You've gotta have charisma. You've gotta have style," Hopkins said as his hands were being taped. "Ali had style. Capricorn, baby."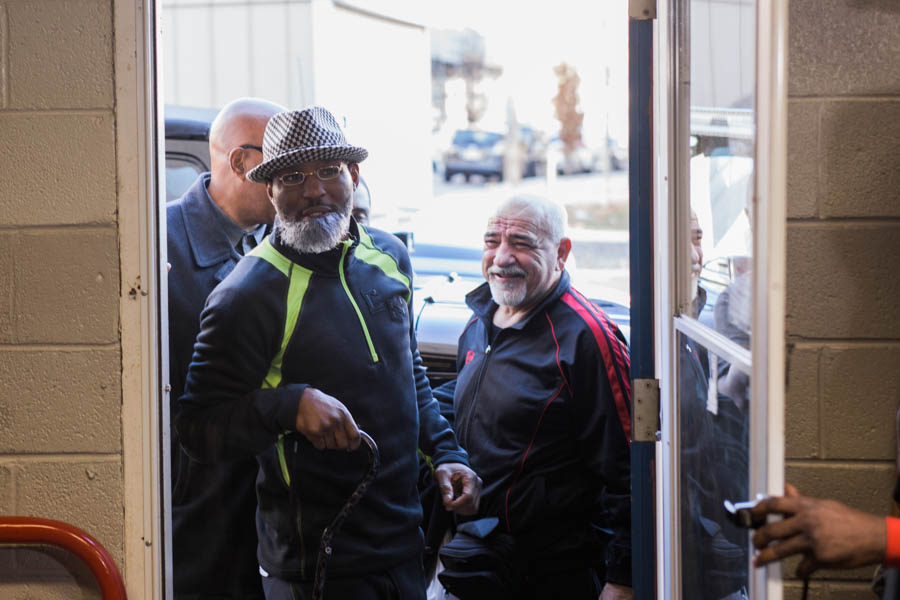 The North Philly-native and former two-division champion returned to his home gym at 3rd and Green Street for a workout to prepare for his December 17th fight against young upstart Joe Smith Jr. Hailed for his longevity, Hopkins held the middleweight title from 1994 to 2005, successfully defending his title a total of 20 times. There's no question that Hopkins will find his way into the Boxing Hall of Fame, but not before one final fight at the Forum in Los Angeles.
  Hopkins has confirmed that his fight against Smith will in fact be his last, concluding his 28-year career. "It's not because of lack of speed, lack of this or that," He said in reference to his impending retirement. "When you see that now I'm doing it despite the level of age. That's one of the reasons I'm really key to not only winning the fight but [also] making it the final one."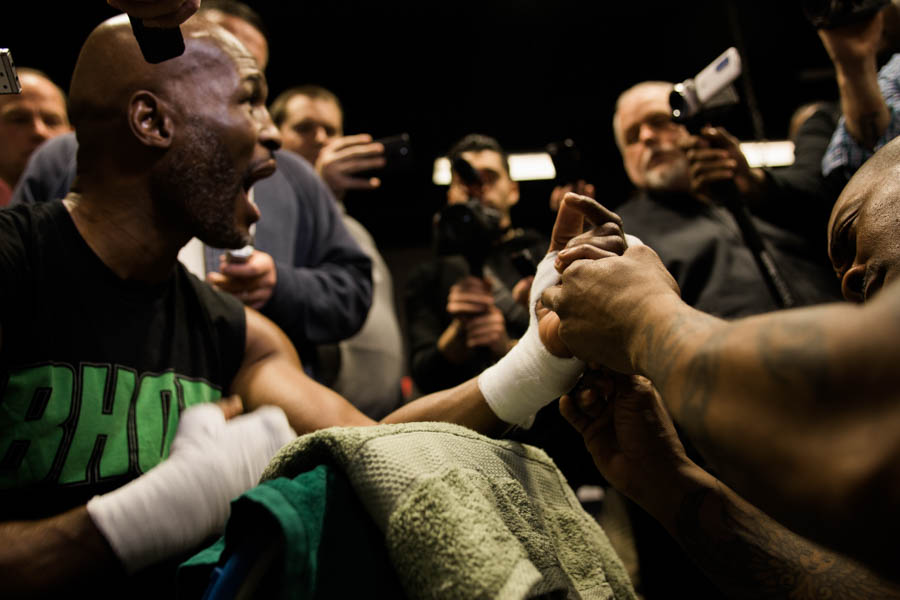 Oscar De La Hoya, now a full-time promoter, accompanied Hopkins to Joe Hand Gym. The two have been working together for close to a decade on several promotions, with Hopkins being a minority partner of Golden Boy Promotions, De La Hoya's promotional firm and the organizer of the upcoming fight. De La Hoya is the first American of Mexican descent to own a combat sport promotional firm.
  "I see him as a guy who's 51 years-old and still doing this simply because he can," De La Hoya explained. "He's had an amazing career."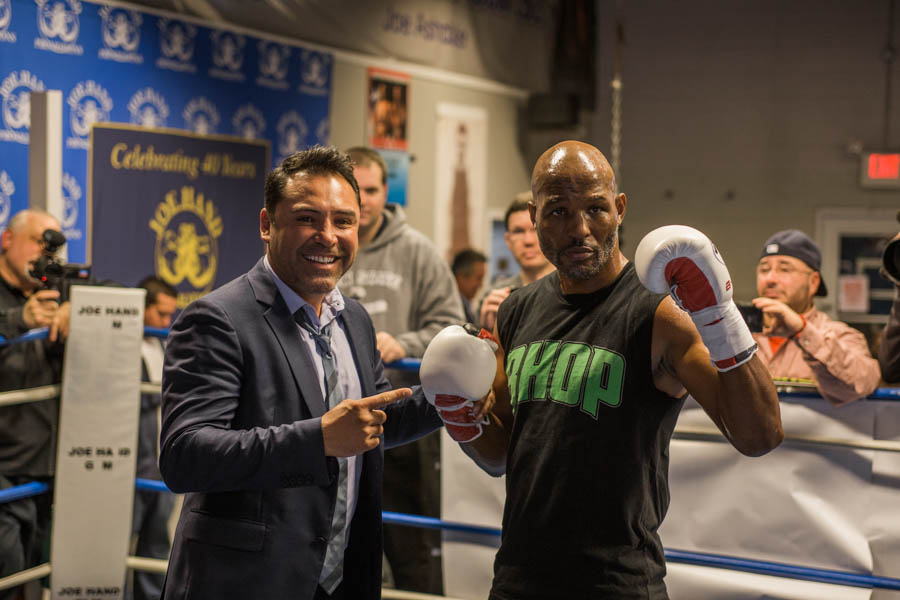 De La Hoya stated that Hopkins signed a contract guaranteeing that this will officially be his last fight. "I don't know how he's stretched [his career] this long. But this is the final one," he said. "This is a young guy [Joe Smith] who's undefeated, I believe. Tremendous punching power. I believe this is a fight where Bernard Hopkins can be at his best and I believe we're gonna see Hopkins shine on December 17th."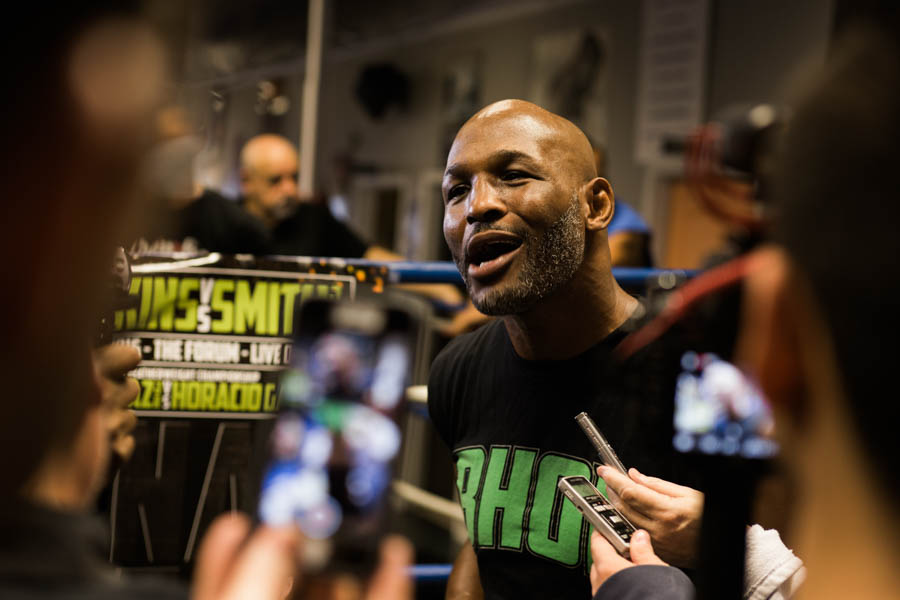 Hopkins returned to Joe Hand Gym to show his respect for his hometown and to help "bring the brand back" for Philadelphia boxing. "We've been lost in the shuffle for a minute," Hopkins explained. "I've been trying to be productive in the city with Mayor Kenney, who I was with two hours ago at 26th and Master at the recreation center where they just got a grant for half a million dollars to renovate that facility that I came through when I was nine years-old." Hopkins indeed made an appearance.
  When asked again why he was ready to retire, Hopkins responded, "You know how many times they laughed at me when I was having these long speeches that I'm having now? Nobody's laughing at me anymore. And that laughing made me motivated… How do I know it's time? I can't find nobody laughing anymore."