Education
BUILDING PASSION: Students From Building 21 Get Hand-On With The Building Trades
---
  Two SEPTA busses and a train: That's the means of transportation Building 21 students take to attend after-school program to learn the building trades at Orleans Technical Institute in Northeast Philadelphia.
  "The one day we had snow, they had to go up to the Northeast. It's a long commute to get up there," Laura Shubilla, principal of Building 21, said. "When the snow was coming, I was curious if it was going to be a poor attendance day, but it wasn't. They all made the trip up there even in the bad weather."
  Since early January, fifteen juniors from Building 21 (2000 N 7th St.) have commuted two days a week to participate in 16-week program to enhance their trade skills. The program, entitled the Career Exploration Program, is provided Orleans' parent organization, JEVS Human Services.
  Located in the former Ferguson Elementary School, Building 21 opened its doors to students in Sept. 2014. The Ferguson campus currently has grades nine to 11, but the high school plans on expanding to grade 12 next year. While still existing in School District of Philadelphia, Building 21 is a non-profit organization founded by Shubilla and Chip Linehan.
  The new, academic model of Building 21 is intended to cater to a student's specific needs, providing academic courses and "pathways," career centered opportunities.  The "foundation years," grades nine and 11, are designed to give kids exposure to career fields such as culinary and entrepreneurship. The older grades are designed for students to get hands-on training and internships in their chosen pathways.  Building 21 has partnered with Vetri and Temple University's Medical School to show students those fields.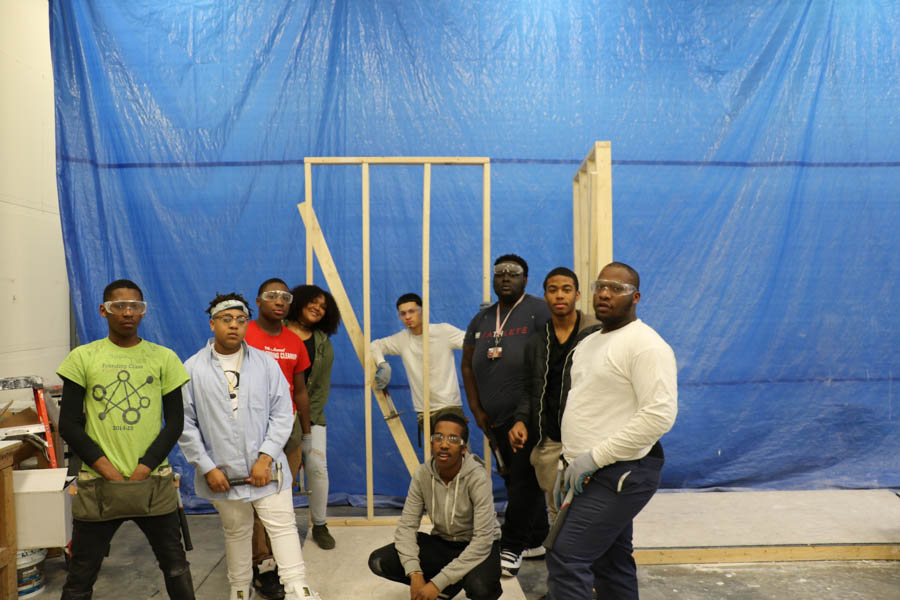 "One of the ways that we're trying to make the school different is by helping connect students to interest areas from the beginning of their time in high school and help them learn about a variety of different careers and connections to college in their classes," Shubilla said.
  After receiving a grant from the Lenfest Foundation, Building 21 partnered with JEVS to respond to student interest in the trades. For two and a half hours, Orleans' instructor Milton Dillard is teaches the students the basic aspects of the building trades: carpentry, electricity, plumbing, i.e. Building 21 student Terrance Harris, 17, found a passion for construction when he first did framing in the program at Orleans.
  "A teacher approached me about program and asked me if I was interested in construction," Harris said. "I told her I was interested in it, but I wasn't passionate. After I started coming to Orleans, I began to be passionate about [construction.]"
  The students work in teams of threes in projects on foundations, which has included installing doors, for a pass or fail grade. Dillard tries to "keep it real" on teamwork and takes it "outside" of just learning the basic trade skills.
  "Bringing them in as youth, I try to teach them you can pick and choose." Dillard said. "Out there in the real world, you get to a construction site where you might not know anyone but you still have a job to do. I try to instill that in them, and that what they know will take them further in this business."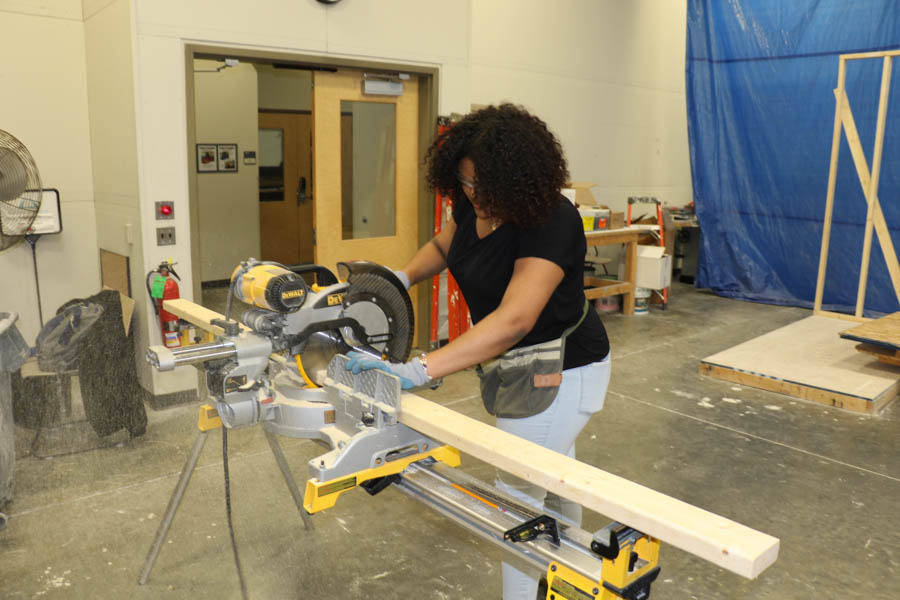 Dillard applauds the student's commute to Orleans, and Anna Bogdanov, Orleans Technical College claims the traveling is adding more to the program.
  "The program doesn't just teach the hands-on building trade skills." Bogdanov said. "It also teaches teamwork, problem-solving, communication skills, time management and Philadelphia geography."
  Similarly to peer Harris, Benjamin Davis, 18, was approached by a teacher about the program. Thinking of his mom, Davis told the teacher he was onboard immediately.
  "My mom and I redo our house a lot," Davis said.  "I knew this would give me some skills to help me so I can fix things without having to call the contractor."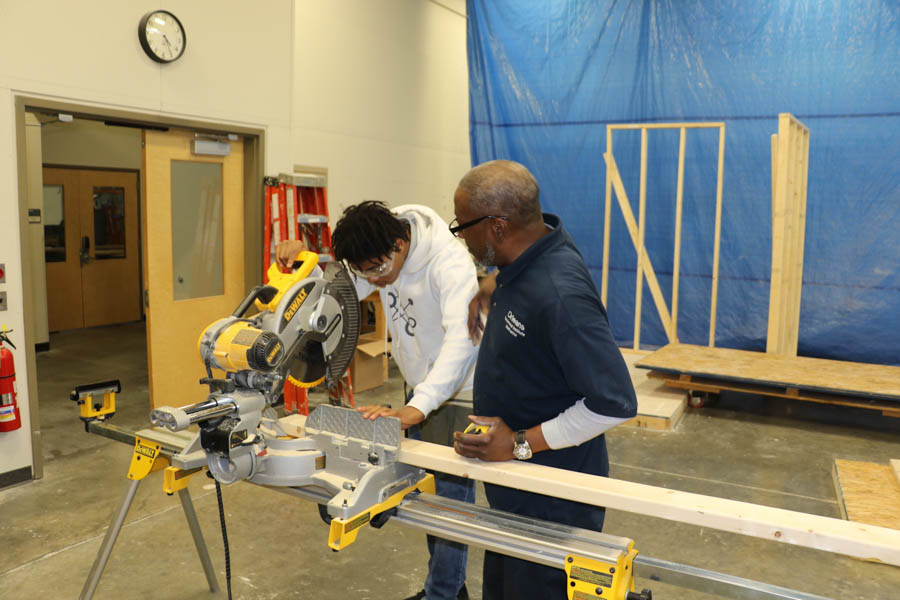 February was Career and Technical Education Month, and to celebrate, students participating in the program exhibited their framing and electrical work in an event at Orleans Technical College on Feb. 27. Back at Building 21, the students are working to get their safety and forklift certifications. The students are also seeking extra academic help during regular school hours to understand more of the mathematics behind the building trades, according to Shubilla.
  The next tasks the students will be learning in the program is drywall, plumbing, and laying ceramic tiles. After graduation, Harris is looking into following construction or culinary, but regardless of what he does, he claims he'll follow his passion. Davis wants to come to Orleans after high school for building maintenance in electrical with mom still in mind.
  "Every day I come home, she asks me what I'm going to save money on fixing the house. I tell her, 'We're working on it.'" •