Local Business, Sports in Art Museum
Local Businesses Share Predictions on How the NFL Draft will Affect Profits
---
  In September 2015, Pope Francis came to America to spread the message of the Catholic Church and attend the World Meeting of Families. After stopping in Washington, D.C. and New York City, he made his way to Philadelphia, which served as host for the World Meeting of Families.
  Many local businesses and shops in downtown Philadelphia and the surrounding areas prepared for an extremely busy weekend, only to wind up losing money. Why this occurred is unclear, but it does beg the question: what will these businesses and shops do in preparation for the upcoming NFL Draft, which will bring with it droves of visitors?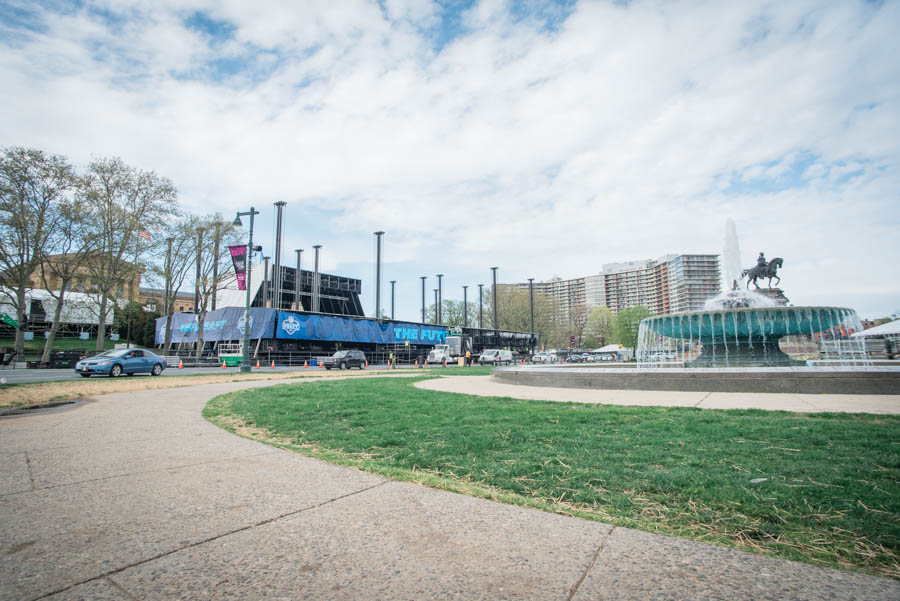 From April 27-29, the 2017 NFL Draft will take place on the steps of the Philadelphia Museum of Art. This will result in a number of detours and road closures in the area and will also draw a significant number of people to the city. In light of what happened when Pope Francis visited Philadelphia, one might expect local businesses and shops to take no alternative steps to ensure that they will be sufficiently prepared for the draft. It might actually be possible that remaining closed during the three days of the draft would be wise, since there is a possibility that they might not even be able to turn a profit.
  Spirit News spoke with several businesses in Fairmount and Brewerytown to determine what the best course of action is in a situation like this. The consensus seemed to be that, in general, a visit from Pope Francis and the NFL Draft attract two different kinds of crowds — or at the very least, like-minded crowds with different agendas.
  "The people who were coming from all over the world to visit the pope were not here to drink beer and go out to eat with all their money," said Sean Goldinger, general manager of Crime and Punishment Brewing Co. in Brewerytown. "They were here to ask for blessings, to talk with the pope, to get any chance to see him and be a part of that experience. I think football watchers will bring a little bit of a different crowd."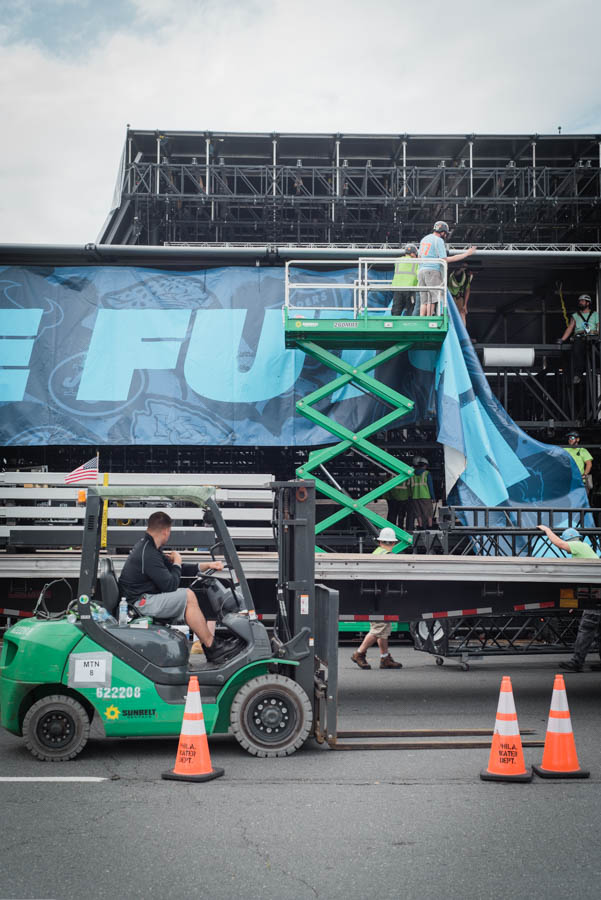 According to Goldinger, Crime and Punishment will extend its hours during the three days of the NFL Draft and will add several new items to its menu, including a roast pork sandwich. Goldinger sees this as the perfect opportunity to promote the bar and bring more business for the future.
  The management of the recently established 2637brew (2637 West Girard Avenue), which is located right down the street from Crime and Punishment, is of the same sentiment as Goldinger. According to Mino Cruz, managing co-owner of 2637brew, the draft is good not only for business but also for the city in general.
  "I think that, overall, bringing the draft to Philadelphia is a good thing," Cruz said. "The city can't flourish or get better if we don't shine a positive spotlight on it." 2637brew will also remain open for the duration of the draft with a few special items being added to the menu.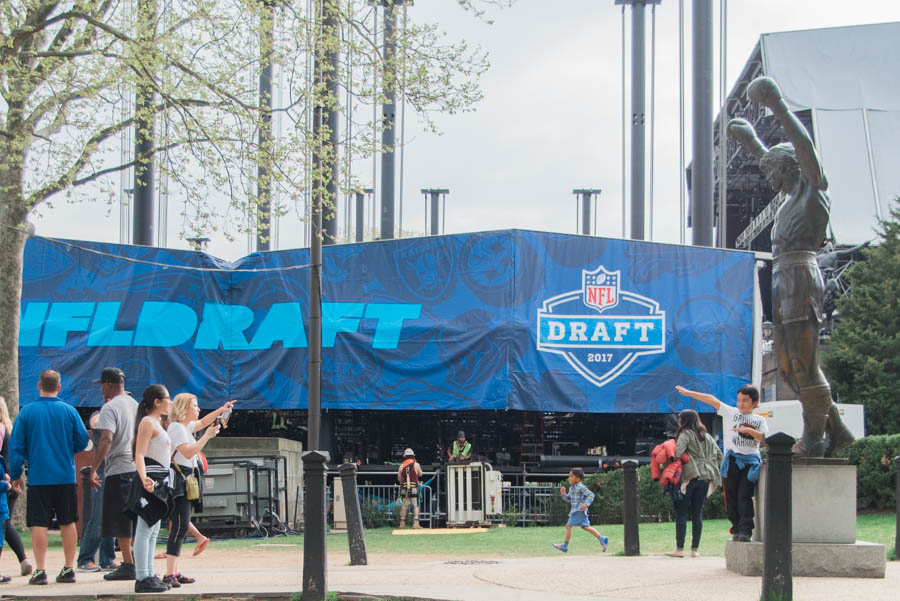 Rembrandt's (741 North 23rd Street) in Fairmount is not preparing for the draft much differently than they would for any other weekend. Even if the draft produces little foot traffic near the restaurant, Alec Terry, general manager of Rembrandt's, said that he anticipates that the locals and other regular customers will still keep him and his staff busy.
  "When these road closures happen, it sort of locks everybody in the neighborhood, so people don't actually want to leave the neighborhood, so they're sort of stuck here," Terry said. "I think we can still thrive off neighborhood business, even if we don't get people coming in from the draft."