Sports
"The Gift" Keeps on Winning at Latest Bout
---
On Saturday, April 29, 17-year-old Juniata Park resident Branden "The Gift" Pizarro extended his unbeaten streak to 5-0 with a four-round unanimous decision over Chris Gutierrez of Greenville, Texas in a lightweight bout at the Liacouras Center as part of Hard Hitting Promotions and the Urban League of Philadelphia's 2nd Annual Night at the Fights.
With 76er Joel Embiid, rapper Gillie Da Kid and former world champion Bernard "The Executioner" Hopkins watching ringside, the former Junior Olympic gold medalist was simply too much for the Texan, rocking him early in a match that was more notable for the war of words that took place before the actual fight ever started.
"The fight was real rugged and tough," Pizarro said after the fight. "We stayed calm and stuck to the game plan. We pulled the win out tonight."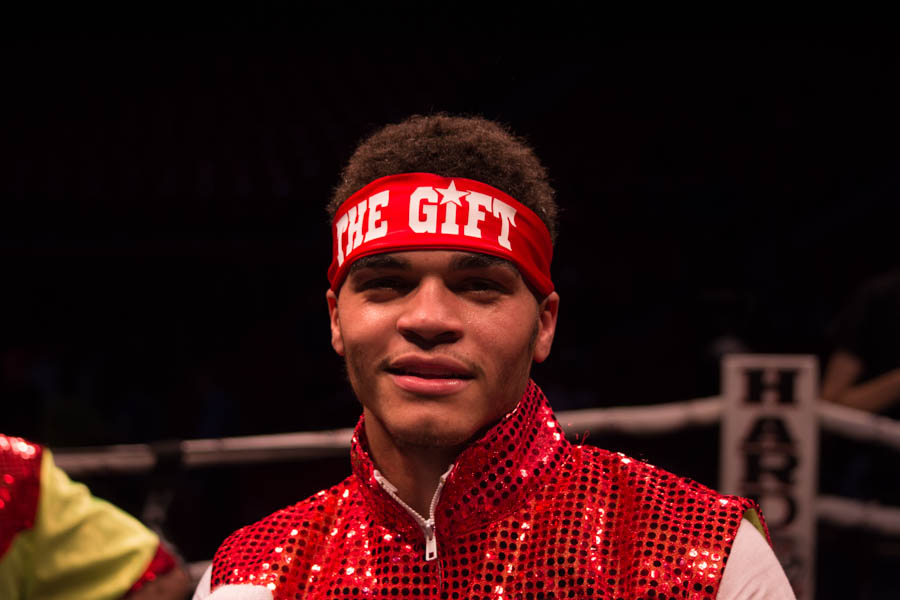 The young boxer added: "He did a lot of cursing yesterday and today. I told him to live up to everything he was saying, that's all. I'm not that type. I let my hands do the talking. He did too much trash-talking and didn't perform up to the way he was talking."
Branden's father and trainer Angel Pizarro Sr. agreed.
"This guy was talking so much smack yesterday at the weigh-ins," Angel said. "We were expecting a great fight. But as you could see, [Gutierrez] was just backing up, doing some crazy stuff, coming in with his head and elbows. At one point, he tried to sweep him with his feet. That's when I got really upset, out of concern for Branden."
Pizarro looked better and better as the fight progressed, after landing a solid right to Gutierrez's chin in the second round.
"At the weigh-in, [Gutierrez] was talking all this gangster stuff," said Angel. " I told him, 'Listen, you're not in Texas; you're in Philadelphia. If you want to talk gangster, we can talk gangster, but we're not here for that. Keep it professional.'"
Angel, originally from Rio Piedras, Puerto Rico, where he trained with Félix Trinidad, cornered his son with Bozy Ennis of Bozy's Dungeon in Harrowgate, and they are already looking towards Branden's next fight.
"We are going to get back at it on Monday. We are looking at May 20th at Madison Square Garden on the undercard of the Terrence Crawford event. That's what we are shooting for; hopefully we can get in there."
In the other fights of the night, David "One-Two" Murray scored a TKO over Sam "Russian Concussion" Horowitz in the fourth round. Murray, who landed more significant shots during the bout, was nevertheless down on points at the time as Horowitz dropped him to the canvas twice. The first time was in the waning seconds of the first round, and then later in the third round. Horowitz was not happy with the ref's decision, and he let everyone in the arena know it. It was a perfectly reasonable stoppage, but an understandable reaction on Horowitz's part. He has serious power and is a fighter to watch.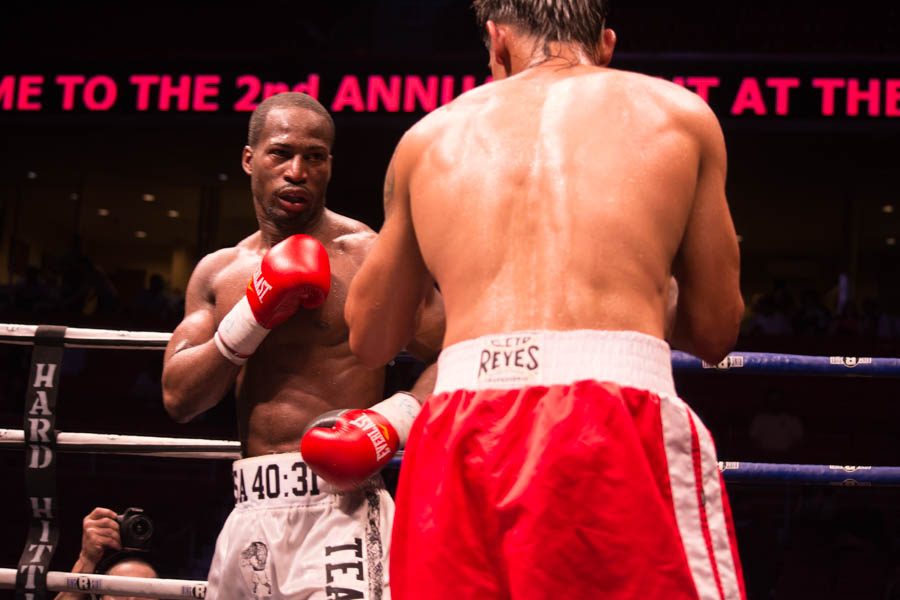 The second fight of the night had no such controversy, as super-lightweight Sam "Tsunami" Teah (10-1, 3KO) knocked out Efran "Macho" Cruz of Vieques, Puerto Rico at 1:40 of the fourth round. Cruz, who had put up a great fight to that point, was left flat on his back, and a stretcher was called in to assist him. Cruz eventually left the ring under his own power, but was visibly shaken. Teah was cornered by Bozy Ennis and Rashiem Jefferson.
South Philly's Christian "The Ice Man" Carto (9-0) extended his phenomenal knockout streak to nine with a fifth-round TKO over tough Mexican journeyman Samuel "Panterita" Gutierrez. Carto, the 2016 National Golden Gloves Champion, hit him with several unanswered, multiple punch combinations throughout the fight. Gutierrez's corner was heard telling their fighter to stay down after Carto hit him with a barrage of punches in the fifth that dropped him to the canvas. To his credit, the durable "Panterita" got up and kept fighting, but his trainer threw in the towel between rounds.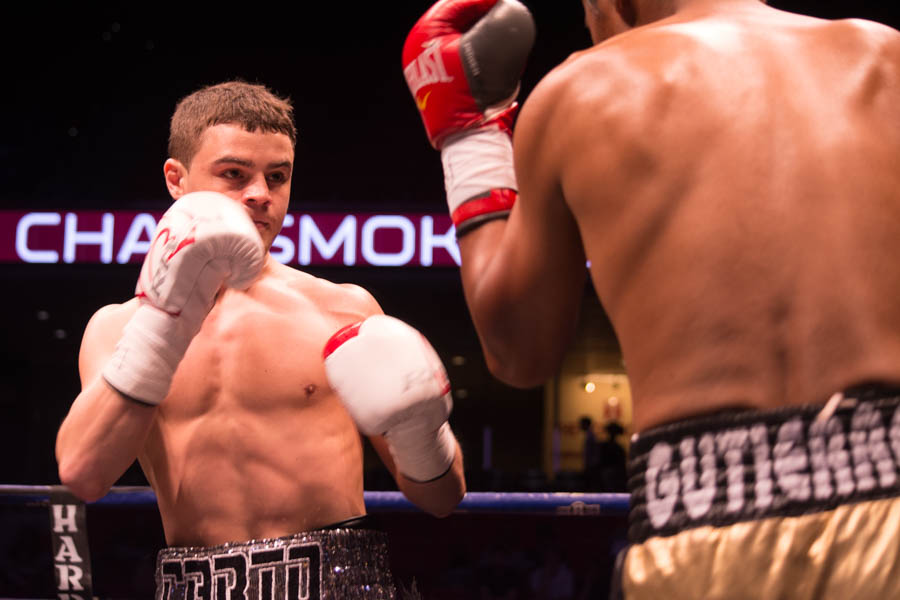 In the main event, NABF Champion Tevin "American Idol" Farmer (25-4-1) won his 18th straight fight as he defeated Arturo Santos Reyes of Sonora, Mexico by 10-round unanimous decision. Farmer, who most recently made news in a Youtube beef with IBF junior lightweight champion Gervonta Davis of Baltimore at the Lomachenko-Sosa fight, seemed to struggle early and did not have the normal snap at the end of his punches. The southpaw switched his stance several times starting in the second round, which is sometimes an indication of an injury. After the fight it was revealed that Farmer tore his right bicep, and will likely require surgery and may be out at least four months. This is surely an unwanted setback for Farmer, who is ranked #3 by the WBC. He is trained by Chino Rivas and is one of Philadelphia's top professional boxers.