Features in Port Richmond
What Horror Lay at the Bottom of Tank 061A: Leaky Tanks and High Fines at Kinder Morgan's Port Richmond Facility
---
A storage tank at a Port Richmond terminal owned by energy firm Kinder Morgan came up about 2,600 gallons lighter than it should've during a 2015 inventory check. Tests later showed that more than 7,700 gallons of fuel-grade ethanol had leaked through a crack in the bottom of the tank into soil and water.
The "negative fuel inventory" at Morgan's 3300 N. Delaware Ave. site was first reported May 11, 2015. The firm tested the tank June 15, 2015 according to a docket the Pennsylvania Department of Environmental Protection (PA DEP) provided for this report.
The PA DEP cited Morgan for several violations including its failure to investigate the leak within seven days of its discovery. Morgan agreed to pay $570,000 in penalties after what the firm later described in financial filings as an "informal administrative hearing."
The Environmental Protection Agency (EPA) permitted Spirit News to review their research on Morgan's Port Richmond terminal in response to a Freedom of Information Act request. A 2013 EPA report details six on-site releases, representing a total of more than 23,000 gallons of leaked fluid since Morgan bought the Port Richmond terminal in 2001.
Not all incidents at the Port Richmond site reached nearby water and soil as did this most recent leak. The fuel in Tank 061A leaked into a secondary containment system and breached that as well. This makes the 2015 release an almost unique incident at the terminal. PA DEP records show the verification for the secondary containment structure surrounding Tank 061A had lapsed.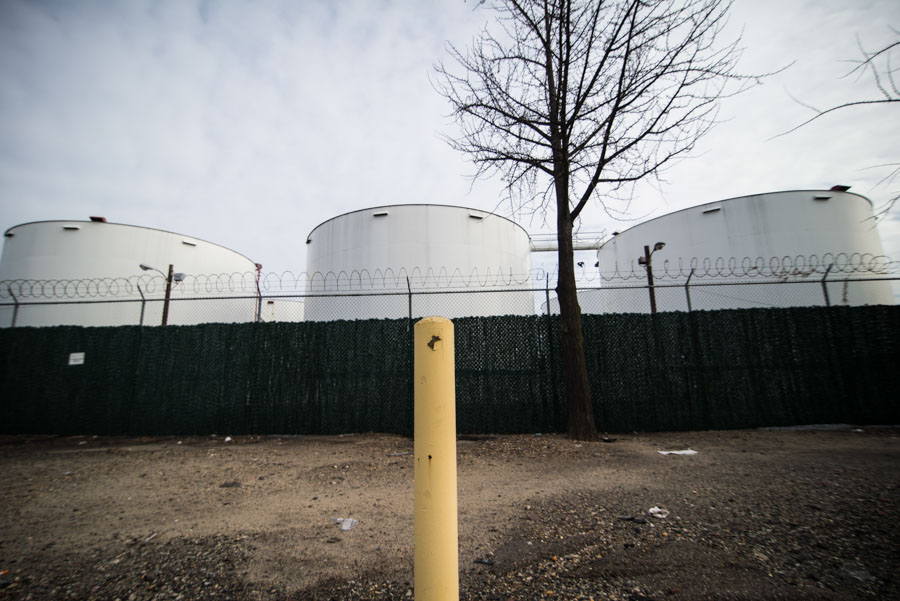 Richard Wheatley, the firm's public affairs director, hasn't responded to questions about how the incident will impact Morgan's maintenance policy.
While fuel-grade ethanol isn't the most dangerous fuel stock, long-term exposure "may cause effects to specific organs, such as to the liver, kidneys, blood, nervous system, and skin," according to a safety datasheet by energy distributor Global Partners, L.P. It also contains trace amounts of more toxic compounds like benzene.
The PA DEP declined to give more information about Tank 061A. Department policy allegedly prevents them from disclosing information about any aboveground storage tank with a capacity of more than 21,000 gallons. Tank 061A holds 285,600 gallons. The PA DEP responded to a request for documentation on this rule with a broken Web link.
More recently, Chesapeake, Virginia Fire Department Assistant Marshal Scott Saunders confirmed that a January 22, 2016 storage tank rupture at Morgan's South Hill, Virginia facility leaked 75,000 gallons of jet fuel into a retention pond.
Such releases occur with some frequency. Morgan reported an average of .45 "gas pipeline incidents" per 1,000 miles of piping in 2015. This would imply that about 40 incidents occurred that year over 84,000 miles of pipes. "Incidents" here refer to any accidental release resulting in death or injury, more than three million cubic feet of spilled fluid and other events Morgan deems significant.
"From time to time, despite our best efforts," Kinder Morgan, Inc. acknowledges in a 2014 financial filing,
our pipelines experience leaks and ruptures. These leaks and ruptures may cause explosions, fire, and damage to the environment, damage to property and/or personal injury or death. In connection with these incidents, we may be sued for damages caused by an alleged failure to properly mark the locations of our pipelines and/or to properly maintain our pipelines.
Unaudited financial filings by Morgan show they had a $441 million reserve for dealing with legal matters as of September 30, 2015. Given the frequency of on-site accidents, however, some question whether the firm spends enough on maintenance.
Shareholders have accused the firm of "bad faith" spending on expansion instead of "maintenance capital expenditures for the alleged purpose of 'artificially' inflating… distributions and growth rate," according to Morgan's financial filings.
Senior analyst Kevin Kaiser of research firm Hedgeye identifies "a cut, defer, replace and expand maintenance strategy" by Morgan throughout the 2000s. Kaiser elsewhere describes this as the company's "high-level business strategy."
Morgan acquired 32 new products terminals like the one in Port Richmond between 2006 and 2013, according to financial filings. The firm in 2014 consolidated four of their subsidiary companies.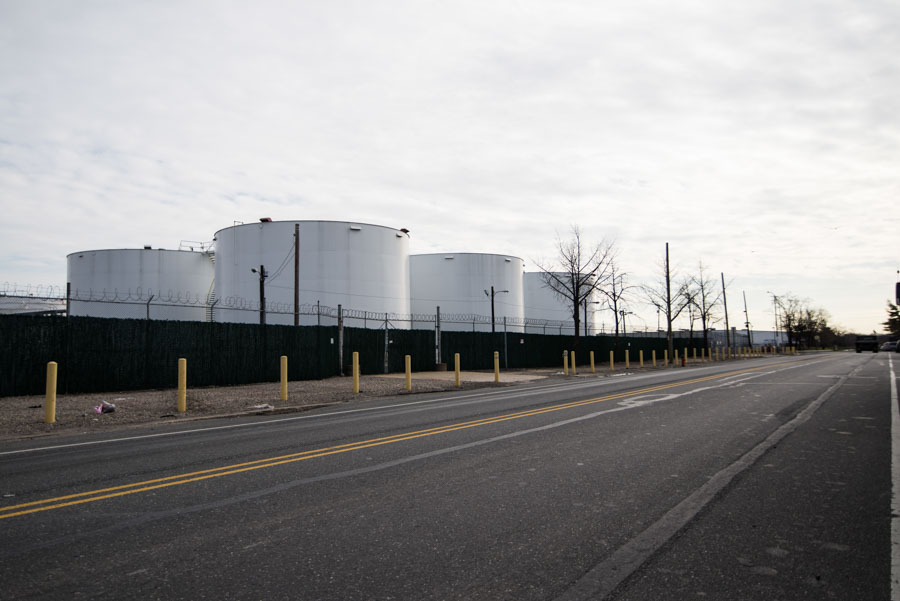 The implementation of the strategy Kaiser describes has coincided with an uptick in spills. The 2004 rupture of one of Morgan's pipes flooded California's Suisun Marsh with about 123,000 gallons of diesel, state investigators concluded. Claims in an ongoing lawsuit against Morgan hold that 369,000-gallons of gas leaked in South Carolina: the result of another 2005 incident. In Walnut Creek, California, an excavator struck an improperly marked and mapped Morgan pipe, which then exploded and incinerated five people that same year.
Accountants at energy firms often use depreciation, depletion and amortization (DD&A) estimates to anticipate maintenance costs. "Defying logic," according to a 2014 amended complaint filed in one lawsuit against Kinder Morgan Energy Partners, L.P. (KMP), the firm
historically has had a Maintenance Capex [capital expenditure] that is a mere fraction of its DD&A. In fact, recently DD&A estimates for KMP have been five times the size of the Company's Maintenance CapEx, far above the ratio for similar companies in the industry. Continuously misclassifying Expansion Capex has caused recurring shortfalls in available cash to deal with the ordinary maintenance of the Company's primary assets of pipelines and terminals.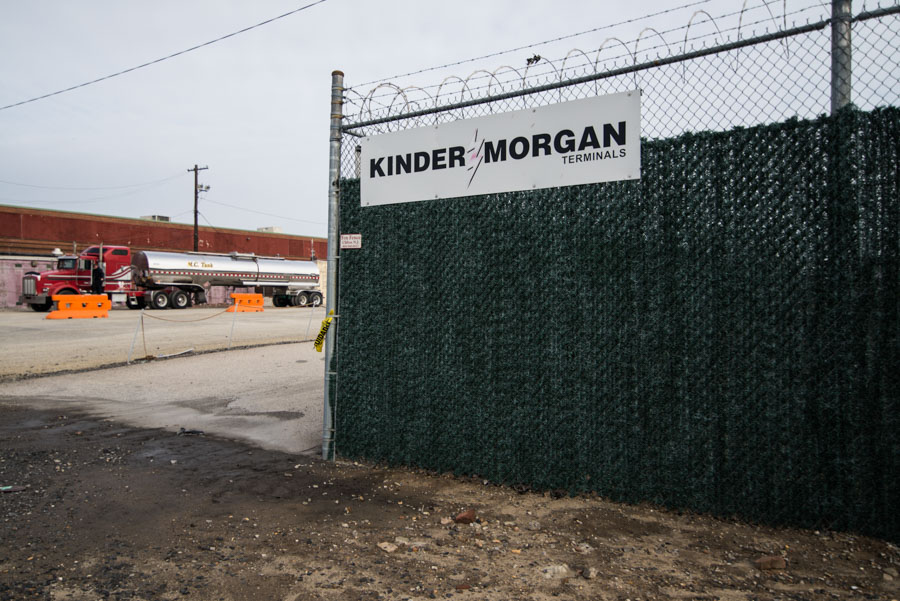 This suit later combined with another similar one against Morgan and almost ended with a $27.5 million settlement by Enron in December 2015. The judge requested that involved parties re-negotiate the settlement's terms before finalizing them, citing contractual oddities.
To put Kinder Morgan's current situation in context, Richard Kinder stepped down as president of the Enron company in 1996. Financial transactions that led to federal investigations of firm executives, their business partners and their auditors began 1997. These investigations ultimately yielded a combined total of more than 70 years of prison and probation sentences.
Enron in 2001 declared the largest bankruptcy in U.S. history, with assets exceeding $64 billion. Per-share company stock value dropped from $90 to $1 a share within months. Shareholders and "employees who had invested their tax-deferred 401(k) retirement plans in Enron stock saw their assets go from hundreds of thousands and even millions of dollars to almost nothing," according to a 2002 Journal of Accounting and Public Policy article.
Richard Kinder bought Enron Liquids Pipeline Company for $40 million and co-founded Kinder Morgan Energy Partners, L.P. with Bill Morgan in 1997. They incorporated as a master limited partnership (MLP). This corporate structure encourages companies to pay shareholders in quick and handsome fashion. MLPs also don't pay income tax, provided they put most of their income toward expansion.
This much is speculative, but maximizing the distance in public imagination between Enron and Kinder Morgan has likely represented a genuine public relations concern for the firm's executives since they incorporated. If Enron shareholders lost on long-term investments, Morgan's decision to run an MLP for all those years could read as an unspoken guarantee against a repeat scenario at an environmental and human expense.