Weather
Accu-reggie 7 Day Weather Forecast (March 1- March 7)
---
We all just experienced the warmest February on record in Philadelphia. I'm sure you're not surprised. We had only four days on which temperatures averaged below normal. It's been a historically warm winter filled with mind-boggling heat! Right now, winter looks to be over. We will get a few days here and there that are chilly, but overall, get ready for spring! The dominant pattern this winter has been absolutely terrible for a normal dose of cold and snow; this pattern locked in and stayed that way all winter!
The week starts off with another winter-style heat wave as we climb into the 70s again. A cold front comes through with rain and we drop into the 40s. You know the drill: warm, then wet, then cold and dry.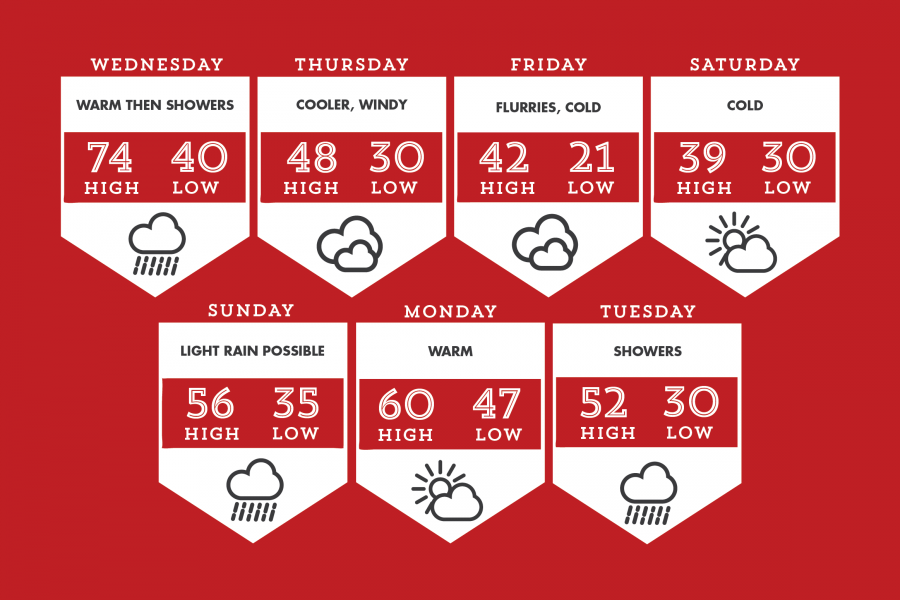 Wednesday kicks off our week in familiar fashion this winter as warm air surges up allowing it to feel like Florida instead of Pennsylvania. Showers arrive in the afternoon and last into the evening.
The cold front comes through Thursday morning so it will be windy and chilly as temperatures drop from the 60s to the 40s.  
 Friday is a much cooler day in which we could also see some light snow for a couple hours. Snow has been so rare I wonder if we'll even remember what it looks like.
 Saturday is also chilly, but it will feature plenty of sunshine and very little wind.
 Temperatures increase on Sunday into the 50s but there could also be a shower from a weak system to our north. It's no big deal at this point.
We continue the warming trend into Monday, as we wait for a storm to arrive with some rain for Tuesday. The up-and-down pattern continues but overall we will be much warmer than average. Warm lovers, rejoice!